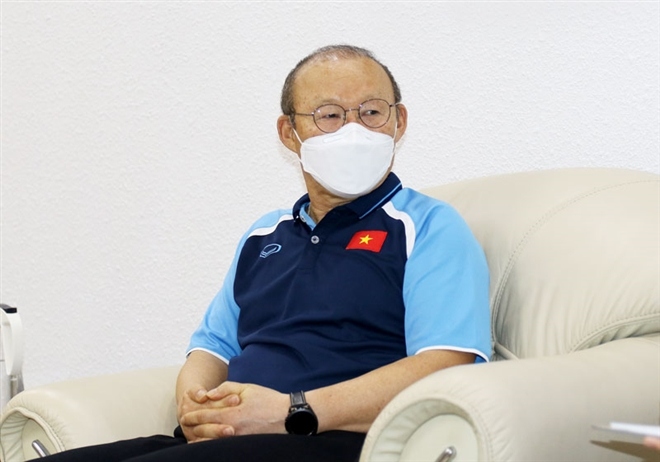 According to rumors, the proposal was made to the coach by a Korean middleman during a recent meeting with Park.
Park inked a contract with the Vietnam Football Federation to coach Vietnam's national and U23 football teams until 2022.
Although his salary has not been revealed, it has been reported that he is being paid approximately US$50,000 per month, which would make him the highest-paid coach in the nation's history.
Under the deal, three months before the contract expires, the coach and the VFF will discuss future plans. Providing that the two sides reach a consensus, the contract will remain valid without the need to sign an extension.
However, VTC News reported the Korean strategist hit back at rumours, saying it's not the right time now to talk about the deal and he wants to work hard for the two Vietnamese football squads.
2021 will see Park and the two Vietnamese teams play a number of crucial fixtures.
At present, Park is spending the majority of his time planning tactics in preparation for the country's remaining games in Group G of the Asian region's qualifiers for the 2022 World Cup.
The remaining 2022 World Cup qualifiers in the Asian region have been delayed until June due to the impact of the COVID-19 pandemic.
Vietnam top Group G with 11 points, two points higher than Malaysia in second. Elsewhere, Thailand are third with eight points, while the United Arab Emirates (UAE) are in fourth with six points, followed by Indonesia who are bottom with zero points.
The national team will also compete in the AFF Cup which is scheduled to take place in December.
The U22 team will also be defending their trophy at the upcoming 31st Southeast Asian (SEA) Games which is scheduled to take place in the country in late 2021, along with qualifiers for the 2022 AFC U-23 Championship.