Liem shines at Generation Cup 2022
Tuesday, 12:18, 20/09/2022
VOV.VN - After enduring defeat on the opening day of the Julius Baer Generation Cup 2022, the nation's leading chess player Le Quang Liem returned to winning ways on the second day of the event.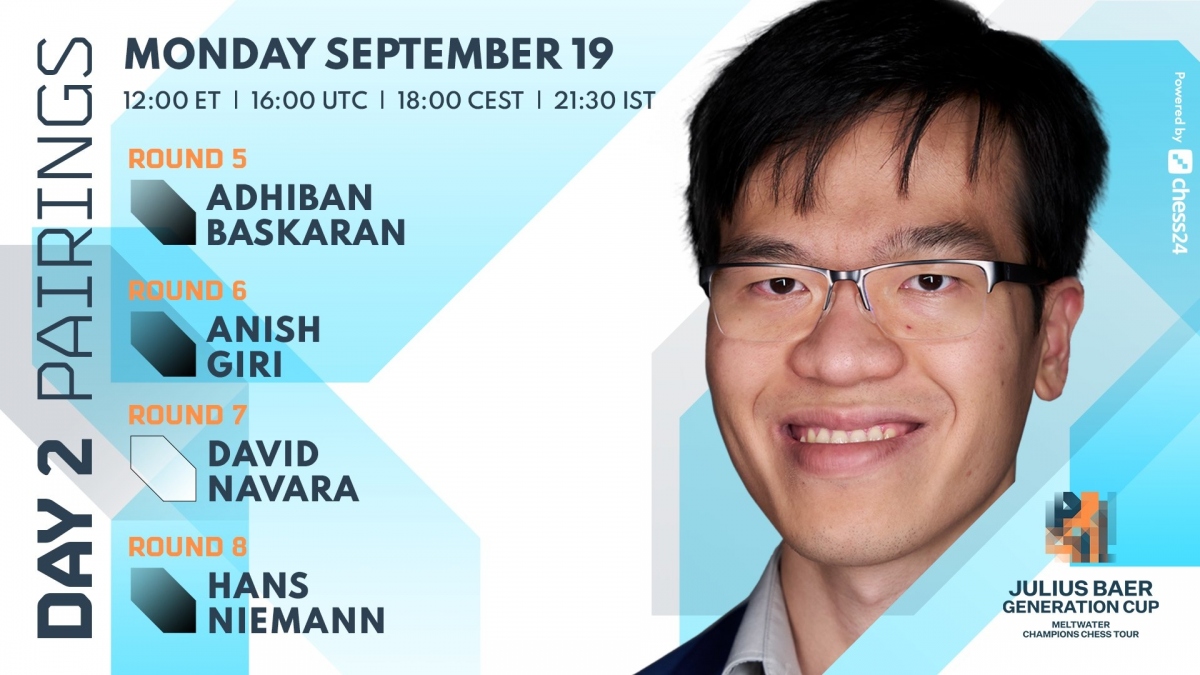 The fifth match saw Liem (Elo rating 2791) face off against Adhiban Baskaran of India (Elo rating 2569), with the Indian player being notable for becoming U16 world champion in 2008. The Vietnamese player was able to take advantage of his opponent's mistake to claim victory after 66 moves.
Liem then held Anish Giri of the Netherlands (Elo rating 2740) to a draw after 60 moves in the sixth match, while the top Vietnamese player enjoyed an easy win over David Navara of the Czech Republic (Elo rating 2701) after just 39 moves in the seventh match.
The final match of the day saw Liem beat 19-year-old player Hans Niemann of the United States (Elo rating 2620) in 54 moves.
Following these impressive results, Liem climbed four spots to 12th place with a total of 12 points.
If he continues to maintain his strong performances over the next seven matches, the Vietnamese player will earn a ticket to enter the second round.