Liem ousted at Generation Cup semi-finals
Saturday, 13:01, 24/09/2022
VOV.VN - Vietnam's leading chess player Le Quang Liem has been ousted from the Julius Baer Generation Cup 2022 after suffering a loss to India's No.1 Arjun Erigaisi in a semifinal match on September 23.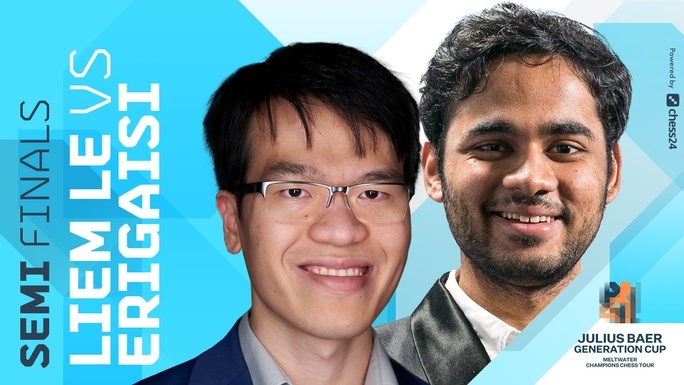 Arjun Erigaisi, who ranks 19th in the world, is one of the potential candidates for the championship title of the tournament. The 19-year-old player earlier beat Quang Liem in the group series.
Quang Liem earned a draw in the first rapid game but failed to make a surprise in the second game when Arjun Erigaisi held the white pawn. The Vietnamese GM Liem tried to turn the tide in the third game but his efforts also earned him another draw after 32 moves.
They both played two Blitz chess games in a tiebreaker, and the Indian player remained in good form to defeat Liem.
Arjun Erigaisi will face off "World Chess King" Magnus Carlsen of Norway in the final match which is scheduled to take place on September 25.