Int'l media express shock at V.League 1 horror challenge
Wednesday, 12:30, 24/03/2021
VOV.VN - Plenty of international media outlets have reported on a horror tackle which occurred during a V.League 1 match on March 23 and resulted in Vietnamese midfielder Do Hung Dung of Hanoi FC suffering a broken leg.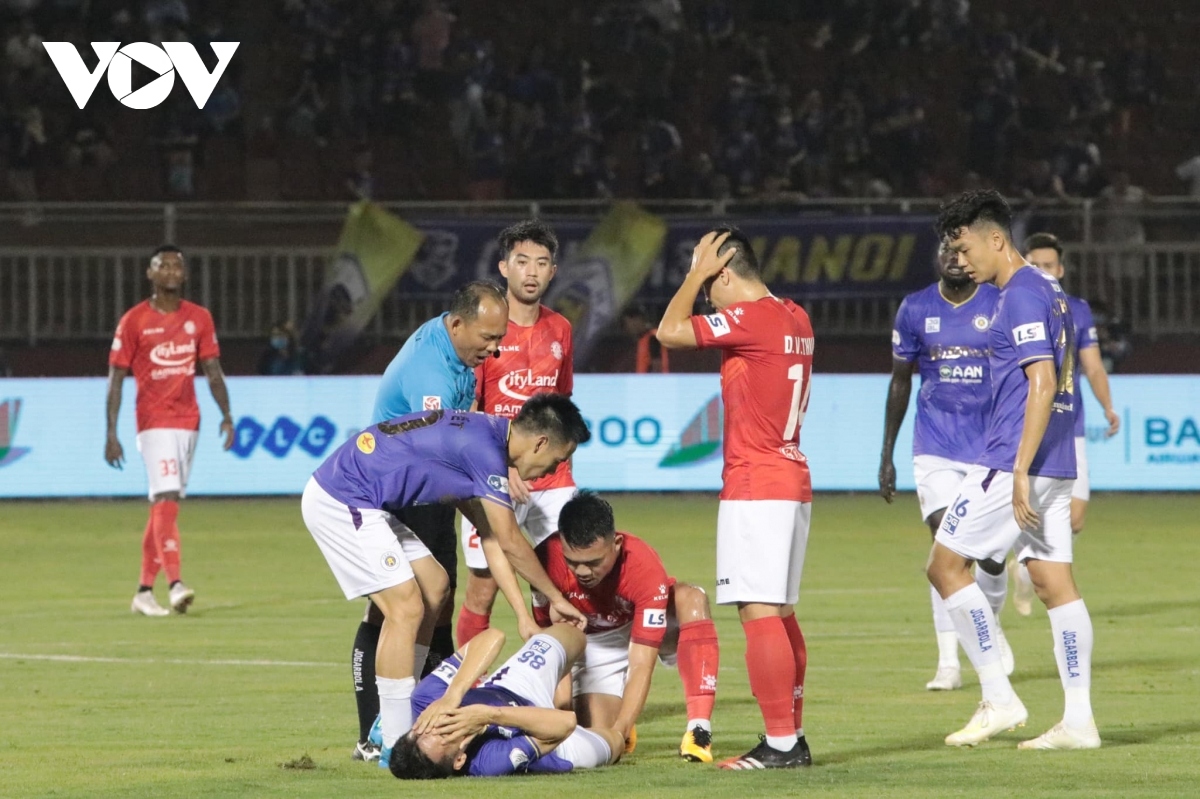 The fixture involved Ho Chi Minh City FC and Hanoi FC in the fifth round of V.League 1 matches with the 27-year-old midfielder suffering a serious injury during the first half after a horribly mistimed challenge by compatriot Hoang Thinh.
The sports website SPORTbible of the UK reported that following a heavy touch from Hung Dung, Thinh jumped in with a reckless and dangerous lunge which caused the midfielder's ankle to buckle upon impact.
According to the media outlet, the slow-motion footage taken from the live feed of the game shows the full horrendous extent of both the attempt to win the ball and the subsequent injury.
"It's one of the worst we have seen for a long, long time and looked like a definite leg break for Hung Dung, who was lay in complete agony," SPORTbible report.
It went on to state that Hung Dung is now highly likely to miss out on the country's important upcoming World Cup qualifiers against Indonesia, Malaysia, and the United Arab Emirates (UAE) in June.
Furthermore, a Spanish newspaper also published an article detailing the incident, adding that Hung Dung's injury could greatly impact the national team's hopes of qualifying for a World Cup.
Moreover, numerous Thai publications also reported on Hung Dung's injury and stressed his importance to both Hanoi FC and the Vietnamese national team.
According to Nguyen Quoc Hoi, Hanoi FC manager, Hung Dung underwent surgery on the morning of March 24, adding that he will probably be on the sidelines for at least one year.