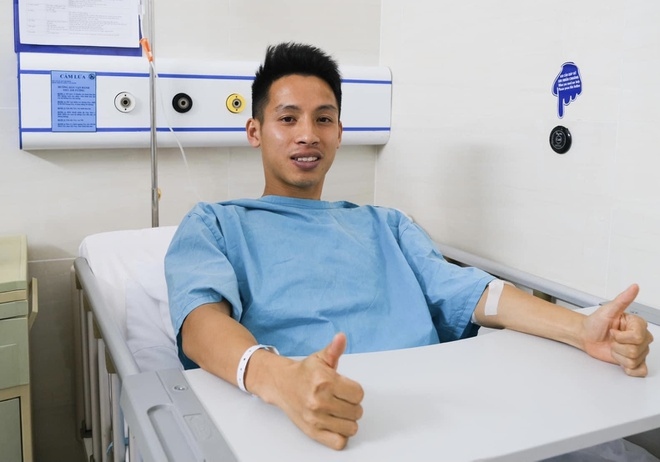 According to Dr. Pham Quoc Hung who performed surgery on March 24, the significance of the injury means the Hanoi-born footballer will need plenty of rest and rehabilitation as part of his long-term recovery.
The national player will be permitted to undergo light training, and is likely to be discharged from hospital in the next two days, said the doctor.
The player's recovery time may be last for approximately three to four weeks, followed by a further two weeks when his rehabilitation progresses in intensity, according to the treatment schedule.
Coach Park Hang-seo's hopeful is expected to move without crutches and potentially run slowly in the following two months.
His improvement ultimately depends on his health, with the footballer able to do physical training within the next six weeks.
Dr. Hung said whether Hung Dung returns to play football or not largely depends on his ability to do exercise in the rehabilitation process.
His injury occurred during the Ho Chi Minh City FC vs Hanoi FC game in the fifth round of V.League 1 matches played on March 23. The 27-year-old midfielder suffered a serious injury in the first half after a horribly mistimed challenge by compatriot Hoang Thinh.
The incident has concerned local football fans as the midfielder plays a key role in the national football team. He will be missed in the upcoming qualifiers for the 2022 World Cup scheduled to take place this June.