Handball teams secure 2024 World Beach Games slots
Saturday, 17:41, 18/03/2023
Both men's and women's teams of Vietnam have won slots to the Beach Handball World Championship 2024 after grabbing positive results at the Asian championship in Indonesia.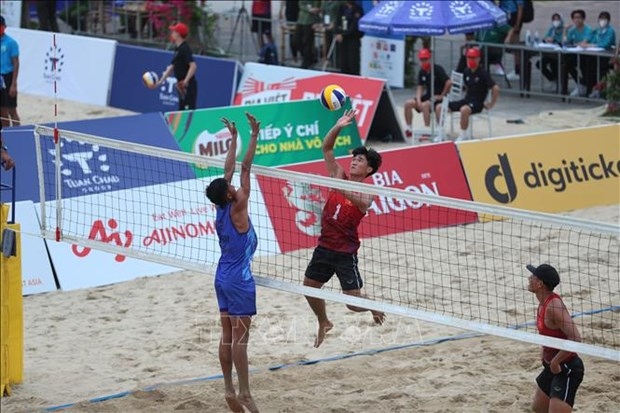 On March 15, the men's team beat the host 2-0 to remain in second place in Group B, which was enough for them to advance to the semi-final round. It also means that they have earned an official slot to the world event and the Asian Beach Games 2024.
Vietnam will play Qatar on March 17. The other match will see Iran vs Oman.
On the women's side, defending champions Vietnam are leading with five wins in a group of four teams who play in a two-leg round robin format.
Their results have helped them qualify for both the world event and the Asian tournament as the men did.
In the last round match on March 18, Vietnam will play Indonesia.
The Asian Beach Handball Championship will wrap up on March 19 in Bali.
The winner of the competition will also qualify for the beach handball competition of the second World Beach Games, which will be held in Bali, Indonesia, from August 5-12.