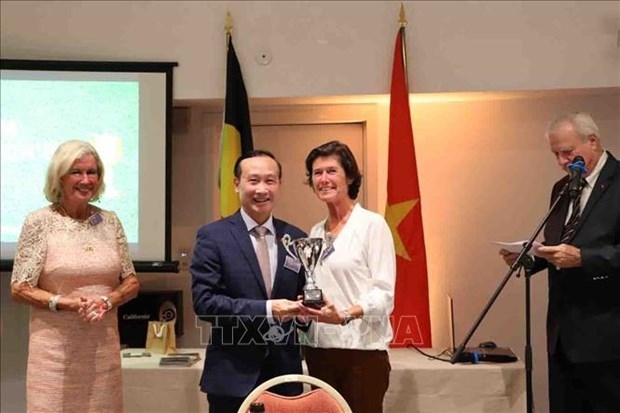 The event was jointly organised by the Vietnamese Embassy in Belgium and Luxembourg, the Delegation of Vietnam to the EU, and entrepreneur Chris Geyskens – Chairwoman of the Belgium chapter of the Hoi An – Vietnam Association of AO/Dioxin Victims.

It attracted the participation of nearly 50 golfers, including Vietnamese people, and local officials, diplomats and entrepreneurs of Belgium and several surrounding countries.

This year's tournament raised a total of over EUR7,000 (US$8,170). Held annually since 2015, the tournament has to date collected more than EUR30,700, which was used to build 13 houses, provide financial support for 16 households, and present scholarships and gifts to children who are dioxin victims.

Along with raising funds for dioxin victims, this year's tournament also aimed at promoting the image of Vietnamese land and people as well as intensifying trade exchange and investment promotion of Belgium and European enterprises in Vietnam.