World Bank willing to support Hanoi's urban transport development
Friday, 18:23, 04/03/2022
VOV.VN - The World Bank (WB) is ready to assist the capital in implementing its urban transport development and infrastructure projects, especially with regard to the urban railway system.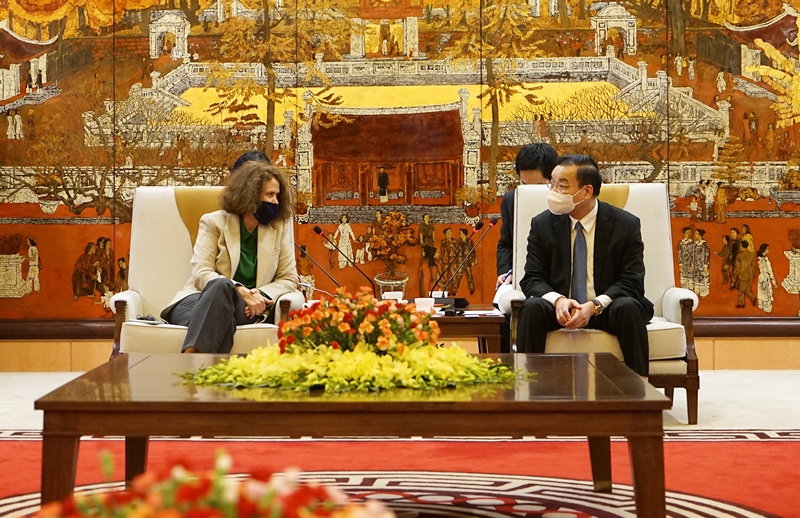 Carolyn Turk, WB Country Director for Vietnam, made the statement during talks with Chu Ngoc Anh, chairman of the Hanoi municipal People's Committee, in the capital on March 4.
Turk said the WB is also keen to learn more about Hanoi's plan to integrate different means of transport into a common system in the future to ensure the bank's support will bring about comprehensive and synchronous effects to the urban transport system of the capital.
She went on to express a keen interest in Hanoi's co-operation proposals for wastewater treatment projects and for safe food, noting this is an issue of common concern of both sides.
For his part, mayor Chu Ngoc Anh said Hanoi has since 1990 implemented a total of 109 ODA projects, of which 80 projects are of significance to the WB. Notably, urban transport development projects made up 69% of the total, whilst 11 WB-funded projects were greatly appreciated for their effectiveness, making important contributions to the capital's development.
The Hanoi leader assured that he would direct relevant agencies to co-ordinate closely with the bank in carrying out the ODA projects in an effective manner.
The city aims to achieve rapid development and secure a green, clean environment for a better life for all, the chairman stressed.