Wildlife protection requires joint efforts from all stakeholders
Saturday, 17:47, 18/03/2023
Wildlife protection requires the engagement of not only state management agencies but also other stakeholders such as non-governmental organisations, agencies, the private sector, and the community.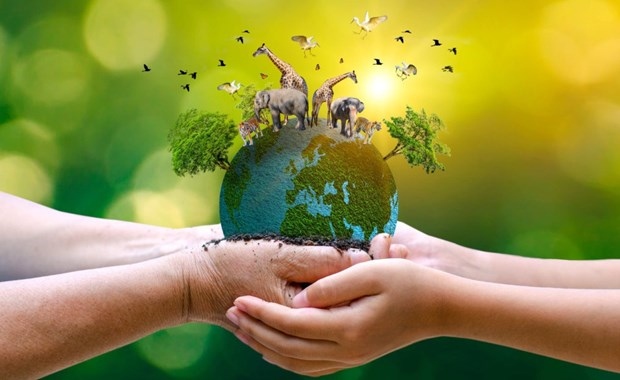 Each individual stakeholder should play a role in building a healthy, sustainable and responsible environment to protect all life on Earth.

Sea turtles have been included in the Red List of the International Union for Conservation of Nature (IUCN), and the Convention on International Trade in Endangered Species of Wild Fauna and Flora (CITES).

In Vietnam, they are only found in seas in the northern province of Quang Ninh, and Quang Tri, Thua Thien-Hue, Da Nang, Quang Nam, Phu Yen and Ninh Thuan provinces in the central region. They are there only in a very small quantity.

Con Dao island off the southern province of Ba Ria-Vung Tau is home to the largest number of turtles giving birth annually, with about 300-400 mother turtles per year.

A wide range of sea turtle research and conservation activities have been carried out at the Con Dao National Park over the past years with the participation of the public and all-level of available authorities.
Con Dao island district has stepped up the communications work to raise public awareness of wildlife protection, especially sea turtles, with diverse forms and methods.

The Con Dao National Park is the first place in Vietnam to successfully carry out a sea turtle conservation programme. The number of sea turtles laying eggs in Con Dao accounts for about 90% of the number of sea turtles in Vietnam.
IUCN Vietnam Country Representative Jake Brunner pointed out that biodiversity and wildlife in Vietnam in particular are facing a host of challenges, and many species have been pushed to the brink of extinction. Some have even gone extinct, taking the example of Javan rhino (Rhinoceros sondaicus) which was confirmed extinct from Vietnam in October 2021.

Therefore, wildlife protection should come with the protection of their natural habitat, both in and outside protected areas, he stressed, adding that Vietnam needs a national system of protected areas.

The national biodiversity strategy to 2030 with a vision towards 2050 highlights wildlife conservation, especially endangered species. Specifically, by 2030, the situation of at least 10 endangered species should be improved and no more endangered species will go extinct.

The strategy also sets out measures such as investigating, evaluating and continuously updating and publishing the list of endangered and rare species.

Hoang Thi Thanh Nhan, deputy director of the Department of Nature Conservation and Biodiversity under the Ministry of Natural Resources and Environment, said Vietnam has implemented many commitments relating to wildlife protection. Examples are the Convention on Biological Diversity, Convention on International Trade in Endangered Species of Wild Fauna and Flora, and the Ramsar Convention (The Convention on Wetlands of International Importance, especially as Waterfowl Habitat), among others.