Why do Vietnamese fall into trap of "light work with high wages" in Cambodia
Thursday, 11:14, 22/09/2022
VOV.VN - Through social media platforms advertising "light work, high salary", many Vietnamese people have been sold into a life of working for online gambling establishments, massage services, and disguised karaoke parlours in Cambodia.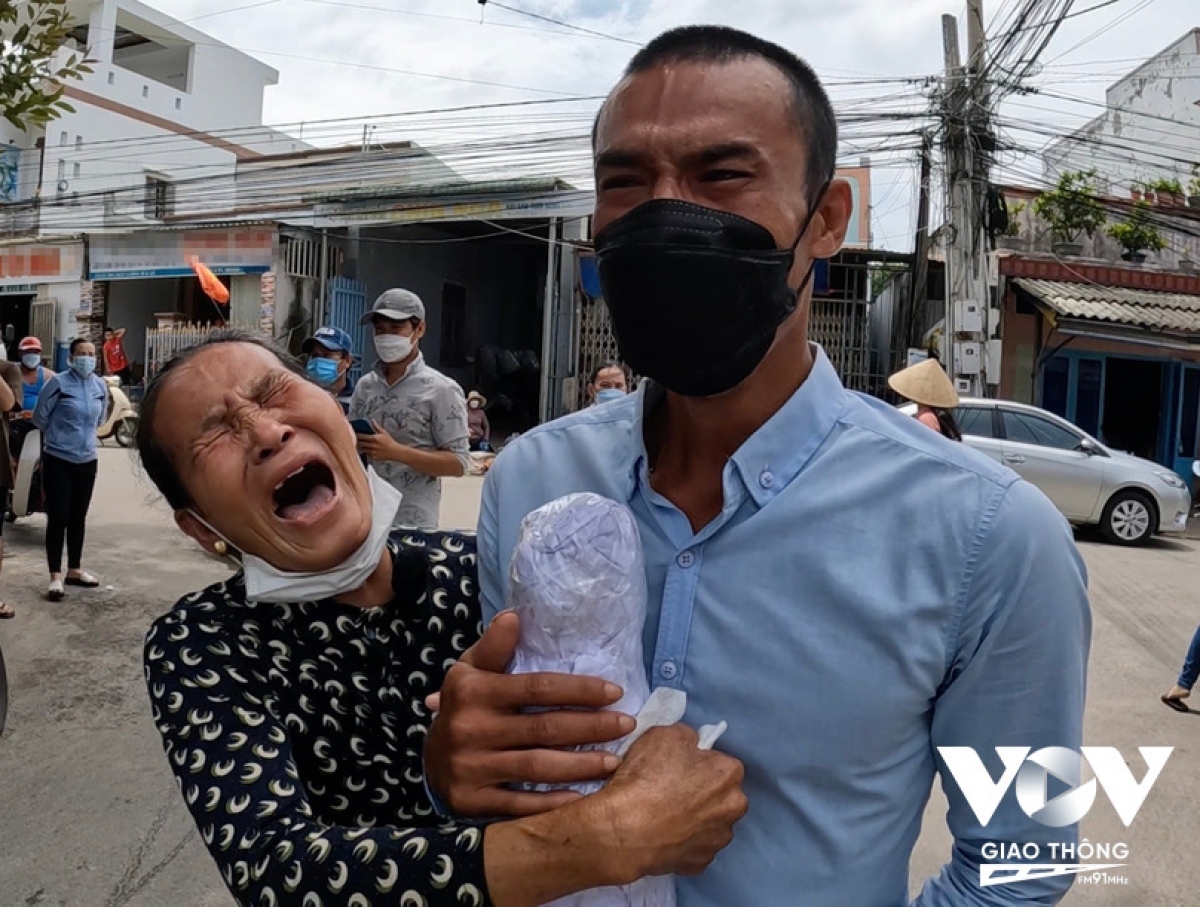 "No need to work hard, you can still earn tens, even hundreds of millions per month", this invitations of "light work, high salary" hits the mentality of those needing work and needing money, causing them to fall into the hands of scammers and human traffickers to Cambodia.
Uncommon for workers to flee from Cambodia
On the afternoon of September 17, in the torrential rain, a total of 60 Vietnamese people fled from a casino in Svay Rieng province, Cambodia, which they considered "hell on earth", and headed towards the Bavet border post.
During this epic escape, 56 people fled from the casino and were received at the border gate, while four others were arrested.
Immediately after this incident, competent agencies requested that the casino hand over 11 more Vietnamese citizens, including four people in the fleeing group, who were arrested, thereby bringing the total number of victims in this case to up 67 people.
Sadly this incident is not unique. More than a month ago, on August 18, 42 Vietnamese working at casinos in Chrey Thum hamlet of Kandal province fled and swam across the Binh Di river (An Giang) to return home.
One person was killed in the water, whilst another was caught by the casino's security.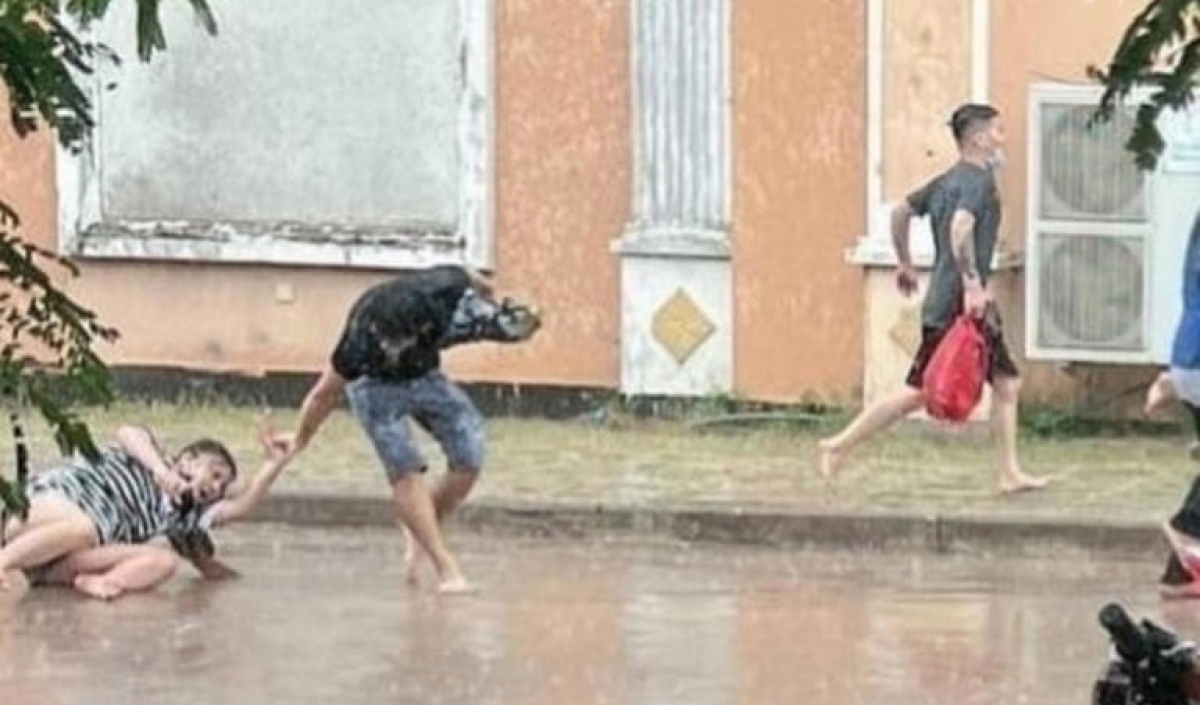 These people testified that they had previously fled to the neighbouring country to work at a casino. Due to being forced to work beyond their limit, many suffered and went without being paid, causing many to attempt to cross the border and return to Vietnam.
The Vietnamese Ministry of Foreign Affairs then asked Cambodia to provide assistance in investigating the cause of 42 Vietnamese people fleeing the casino.
Many local people have recently been tricked into going to Cambodia to work for gambling or virtual currency trading organisations. They have been exploited for labour and if they want to return home, they have to pay between US$3,000 and $30,000.
Cases like this have therefore raised a warning bell about human trafficking occurring with increasingly sophisticated tricks. Once the victim has started the process, the way back is not easy.
Why do workers fall into the "trap"?
Commenting on this situation, Senior Lieutenant Colonel Dinh Van Trinh, deputy head of Prevention, Fighting and Combating Crimes of Human Trafficking, Criminal Police Department under the Ministry of Public Security, said that the main victims of this ring are young people, typically aged between 18 and 35.
Shockingly, several children of school age have also been tricked into heading to Cambodia to find light jobs with high salaries. This group mainly comes from remote areas or areas with extremely difficult economic conditions, such as Son La, Lai Chau, Dien Bien, or central provinces bordering Cambodia.
"Vietnamese people go to Cambodia to work through many different routes, but usually go through the illegal exit route. There they are transferred to employers and signed labor contracts. A lot of people could not read those contracts but signed them," Senior Lieut. Col. Trinh shared.
According to Senior Lieut. Col. Trinh, when failing to meet requirements set out in labour contracts, workers will be threatened or even sold by their owners. The verification and identification among competent Vietnamese agencies is almost nonexistent until workers are able to contact home.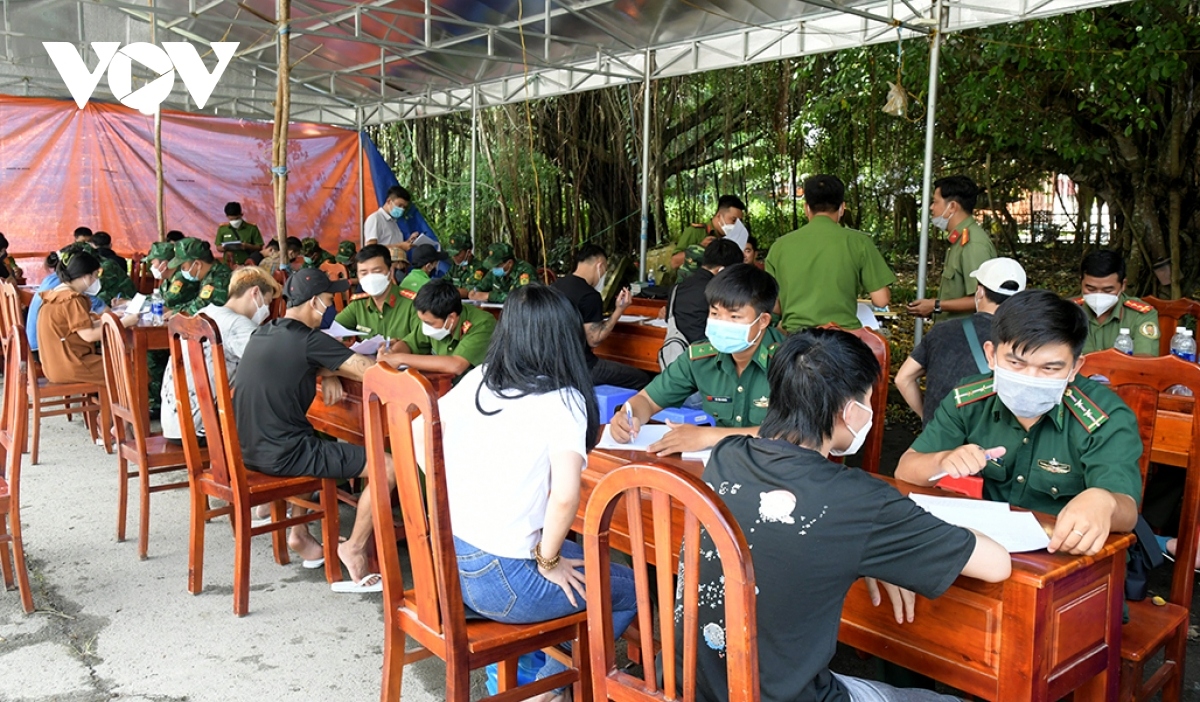 "Many workers, after leaving Vietnam, hide from their families until they can contact home, they do not know where they are, where their agency or company is. Therefore, the exchange of information as well as support for victims also face many difficulties," he further analyzed.
To identify this type of crime, he affirmed that most of the subjects use apps such as Zalo, Facebook, or other social platforms to introduce "high-paying jobs" in border areas near Cambodia.
The next stage is for the subjects to invoke debt traps as workers can be ignorant and often have no money.
Therefore, these subjects often choose to offer "no payment", meaning they will give their future earnings to take care of expenses.
These expenses, after being sent abroad, will then be added to the person's debt at a very high interest rate, usually several thousand US$ per person.
"Because of this cost, many people when coming to Cambodia could not meet the requirements set by owners and were then beaten, tortured, controlled, and sold to other establishments. Since then, workers are forced to call their relatives to pay the ransom, with the first phase from VND50-80 million, VND100 million for the second phase and the later the higher," Senior Lieut. Col. Trinh added.
Faced with this situation, the Department of Overseas Labor under the Ministry of Labour, Invalids and Social Affairs has issued a recommendation relating to the lack of information and desire for "high-paying light jobs" among people. The Department of Overseas Labor said that workers must carefully research information about service enterprises and the place where they want to work.
Currently, many labour markets have reopened and are accepting foreign workers, including Vietnamese. Specifically, European countries opened from 2021, the Republic of Korea from May, 2021, and Taiwan (China) from February.
For more information about each industry, job, and expenses to work abroad, workers can also contact employment service centres under local Departments of Labor, War Invalids and Social Affairs in order to avoid any "lost money" or getting unexpected jobs.