Vietnamese youths in Japan pin hope on nation's development in Lunar New Year
Sunday, 15:07, 22/01/2023
As the Year of the Cat comes, the Vietnamese community in Japan, especially youths and students, show their delight at Vietnam's strong economic recovery post COVID-19 thanks to the sound decisions of the Party, State and Government.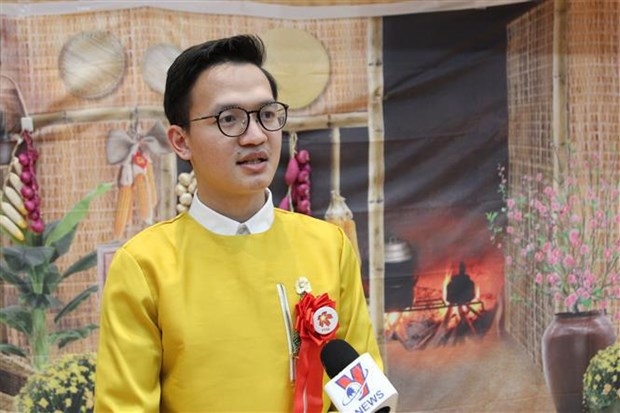 They also have expectations that in the new year, the country will develop steadily and the Vietnamese community in Japan will grow stronger.

Nguyen Hong Son, head of Liaison Board of the Union of Vietnamese Associations in Japan, said he is very pleased to hear that Vietnam's economy has grown at the highest rate in the past 10 years.

Sharing the same opinion, Nguyen Dinh Nam, Chairman of the Vietnamese Youth and Student Association in Japan (VYSA), said he expects Vietnam to develop further and have its position improved in the international arena.

According to Son, the Vietnamese community in Japan number nearly 500,000, with over 20 associations and groups operating in different localities.