Vietnam strives to ensure 100% COVID-19 vaccination coverage
Thursday, 12:19, 11/03/2021
VOV.VN - Despite there being no vaccine that is 100% effective against the novel coronavirus (COVID-19), it still represents an essential, proactive, and effective preventive measure that will certainly reduce the spread of the disease providing that 100% of people are vaccinated.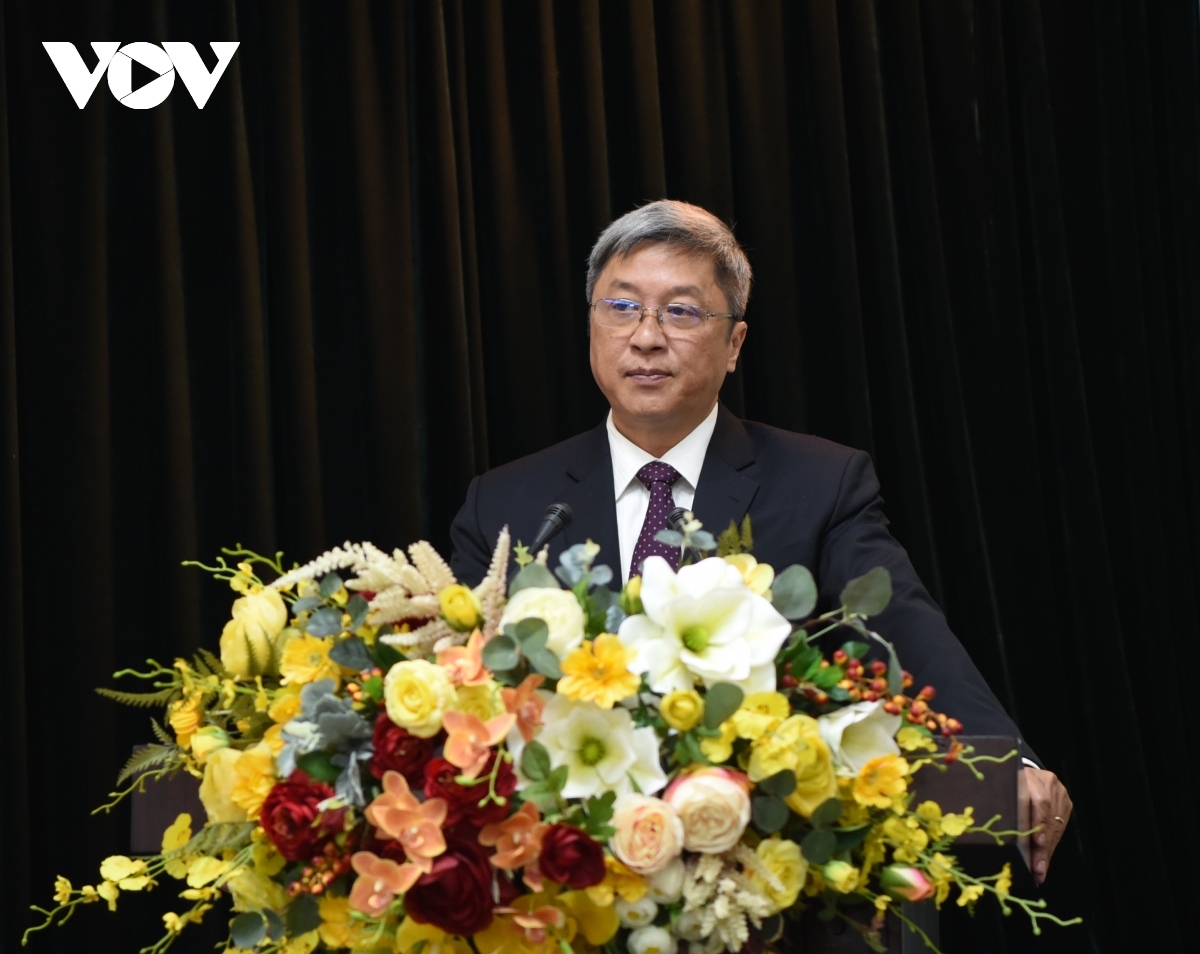 These comments were made by Deputy Minister of Health Nguyen Truong Son during a meeting held on March 11 to discuss COVID-19 prevention and control activities along with plans to purchase and use vaccines to combat the virus.
The campaign to inoculate citizens marks the start of the largest-ever vaccination drive ever, with the goal of providing over 100 million injections nationwide as part of prevention and control efforts.
According to the data as of February 2021, AstraZeneca's vaccine has an effectiveness of 76% after individuals receive the first injection and 81% after the second jab, with no recordings of any vaccinated people being hospitalised, Deputy Minister Son emphasised.
The COVID-19 vaccine being used in the country's first inoculation drive is the AstraZeneca vaccine, one of three vaccines recognised by the World Health Organization (WHO) and has already been used in over 50 countries and territories globally. The vaccine will be given to people over the age of 18, with two shots given 12 weeks apart.
At present, the nation has secured large supplies of COVID-19 vaccines, including support from COVAX Facility, a mechanism set up by the WHO, the Global Alliance on Vaccines and Immunization (GAVI), UNICEF, the Coalition for Epidemic Preparedness Innovations (CEPI), and manufacturers and development partners. The group has been established to ensure that all countries have fair and effective access to vaccines.

According to an announcement made by UNICEF, the COVAX Facility has committed to providing the country with 30 million doses of the AstraZeneca vaccine this year, with the initial batch of 1.37 million doses scheduled to arrive on March 25, while the second batch of 2.8 million doses arriving on April 25. The remaining 25.9 million doses will be transported to the nation between August and November.
After three days of the COVID-19 inoculation drive between March 8 and March 10, a total of 955 people were successfully vaccinated, with their health remaining stable, with only some recording common post-injection reactions, including a fever, swelling, rashes, muscle pain, a headache, and diarrhea.
All people who are set to be inoculated are being screened and informed on how to monitor their health and post-vaccination reactions. In the event that abnormal symptoms are detected, individuals must swiftly contact medical facilities for prompt and timely treatment.
As a means of ramping up the vaccination campaign, organisations both inside and outside the health sector must improve co-ordination with international groups such as the WHO, UNICEF, and other agencies to ensure the administration, preservation, and supply of vaccines whilst complying with appropriate procedures, the Deputy Minister of Health stressed.
Along with the COVID-19 vaccination, the Ministry of Health advises people to continue strictly complying with the 5K message of khau trang, facemask, khu khuan, disinfection, khoang cach, distance, khong tu tap, no gathering, and khai bao y te, health declaration.