Vietnam speeds up locally-produced Nano Covax vaccine testing
Friday, 11:06, 25/06/2021
VOV.VN - The Ministry of Health has agreed to complete the third and final testing phase of the Nano Covax, a locally-made COVID-19 vaccine developed by Nanogen Pharmaceutical Biotechnology JSC by the middle of August.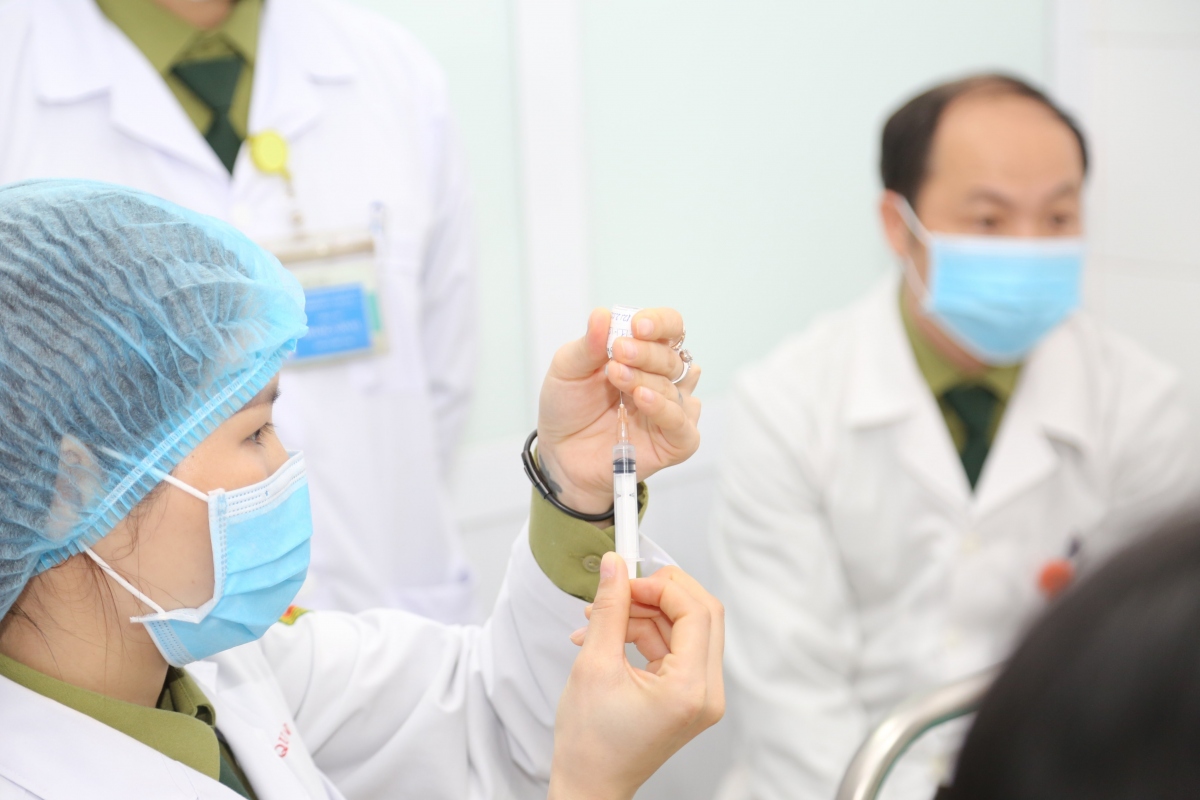 The agreement was reached during an urgent meeting held in Hanoi on June 25 with the participation of representatives of the Health Ministry and relevant agencies to evaluate the human clinical trials of Nano Covax.
Experts examined the progress made in vaccine development, study the initial results, and consider the expansion of research and human clinical trials of the vaccine, according to the Sci-tech and Training Department under the Ministry of Health. 
Nanogen is currently in the process of carrying out the third phase of the clinical trial and approximately 1,000 out of the 13,000 registered volunteers have so far been given their first shot.
A Nanogen representative said the initial results of the first and second phases of clinical trials indicate that the immunogenicity of its Nano Covax vaccine has reached 99.4%, a figure which is equivalent to or even higher than other global vaccines.
Nano Covax is said to be effective against the B.1.1.7 strain which was first detected in the UK. Scientists will see if it can also protect people from the variant B.1.617.2 which was first identified in India during the third phase.
Ten days ago saw Nanogen make a proposal to the PM requesting for permission to have a license granted for its vaccine for emergency use domestically.
However, health professionals said that the vaccine has yet to pass through all three testing phases to prove it has immunogenicity and provides effective protection and safety.
They opined that the third testing phase should be accelerated and all 13,000 registered volunteers should fully receive two shots by August 15 at the latest before the National Ethics Committee meets to evaluate the results.  
The urgent meeting was held on the back of Prime Minister Pham Minh Chinh's recent instructions regarding the acceleration of human clinical trials of Vietnamese COVID-19 vaccines.
During a fact-finding trip to the Vaccine and Biological Production Company No. 1 (VABIOTECH) on June 24, PM Chinh asked Vietnamese vaccine developers to speed up COVID-19 vaccine research, technology transfer and manufacturing, with the primary aim to roll out locally-produced vaccines before June 2022, at the latest.
At present, Nanogen's production line is designed to produce between 8 – 12 million doses a month. The company is expanding its storage facility system to make sure it is capable of storing 10 million doses, meeting international standards. It is anticipated to supply 50 million doses by the end of the year and 100 million doses by 2022.