Vietnam records major achievements in gender equality promotion
Thursday, 11:31, 16/12/2021
VOV.VN -Through numerous schemes implemented over recent years, Vietnam has recorded achievements in promoting gender equality and is now recognised by the world as one of the 10 countries to have best implemented the UN's goal No.5 on promoting gender equality and empowering all women and girls.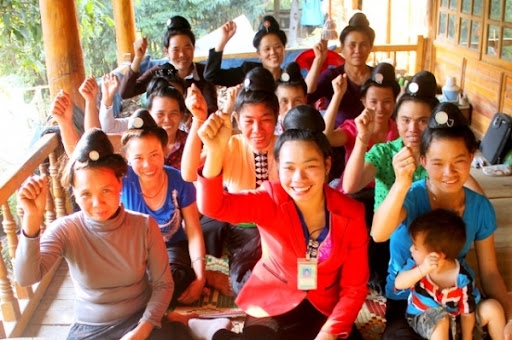 A decade on from its implementation, the National Strategy on Gender Equality for the 2011 to 2020 period has obtained several encouraging results, particularly contributing to narrowing the gender gap in all fields and fostering the nation's socio-economic development.

The Human Development Report 2020 of the UN Development Program (UNDP) indicates that the Vietnamese human development index (HDI) for 2019 is 0.704, thereby putting the country in the high human development category and positioning it at 117 out of 189 countries and territories.

Gender equality results are also reflected in terms of the reduction of the gender gap in the fields of economics, labour, and employment. The recent Population and Housing Census of the General Statistics Office shows that women make up 47.3% of the country's main labour force. Indeed, there are over 285,600 enterprises headed by female entrepreneurs, accounting for 24% of the total number of enterprises nationwide, whilst the literacy rate among women aged between 15 and 60 is at 97.33%.

Furthermore the past 10 years has seen gender equality added or integrated into many important local legal documents.

Amid the severe impact of the COVID-19 pandemic, the Government has implemented a range of policies and solutions aimed at supporting people and businesses, with gender equality-related issues mainstreamed in a bid to ensure the rights and needs of each gender are guaranteed.

Deputy Minister of Labour, Invalids and Social Affairs Nguyen Thi Ha stated that the May general elections showed that 30.26% of deputies to the 15th National Assembly (NA), along with nearly 30% deputies of the People's Councils at all levels for 2021 to 2026 are women, which is a clear demonstration of efforts to realise the goal of gender equality in Vietnam.

Elisa Fernandez Saenz, country representative of UN Women in Vietnam, an agency that has provided technical support in building the 2021 to 2030 strategy, suggested seriously integrating the strategy's goals into sectoral and local plans and national target programmes to ensure financial resources are set aside for the cause of gender equality.

The country also needs targeted investment to change social norms towards promoting gender equality, which is also the first objective of the 2021 to 2030 strategy, she added.

As part of the national strategy, the nation expects to see women holding key leadership positions in 60% of state management agencies and local administrations at all levels by 2025, with this rising to 75% by 2030.

Moreover, the number of paid women employees locally will increase to 50% by 2025 and around 60% by 2030.

The country is also aiming to reduce the average time women spend doing unpaid housework by 1.7 times by 2025 and 1.4 times by 2030 as compared to that of men.

By 2025, 80% of women suffering from domestic and gender-based violence will be given access to at least one of form of basic support services, with the figure expected to reach 90% by 2030.