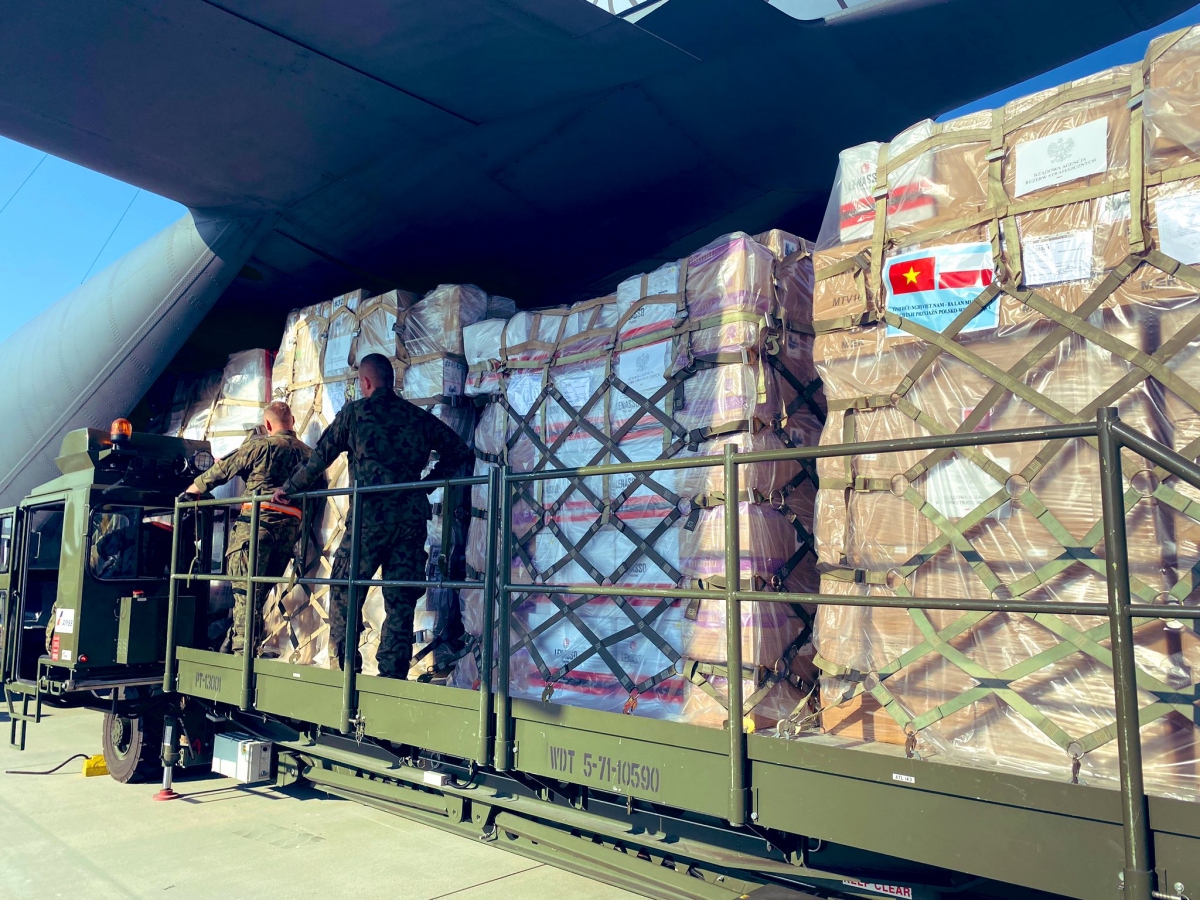 The shipment includes ventilators, electric breast pumps, heart monitors, and personal protective equipment such as anti-droplet goggles, gloves and masks.
The haul of medical equipment was loaded onto a plane that took off from Poland on September 8.
In a statement, a spokesperson for the Polish Foreign Ministry said that the shipment is a testament to the traditional friendship and cooperation between the two countries.
The Vietnamese community in Poland have carried out many activities, including providing protective equipment and SARS-CoV-2 test kits to local people since the resurgence of the virus, so Poland's support is the result of a relationship based on solidarity and mutual respect, said the diplomat.
Earlier, Poland decided to donate 500,000 doses of the AstraZeneca vaccine and medical equipment worth US$4 million to Vietnam.
Vietnam is the first non-European country that has received vaccines and medical equipment from Poland.