Vietnam priotises stepping up co-operation with Northern Laos
Tuesday, 12:36, 31/08/2021
VOV.VN - Consul General Nguyen Dang Hung has stated that the nation will continue to give priority to promoting friendship and co-operation with localities in Northern Laos based on joint efforts and potential opportunities between both sides.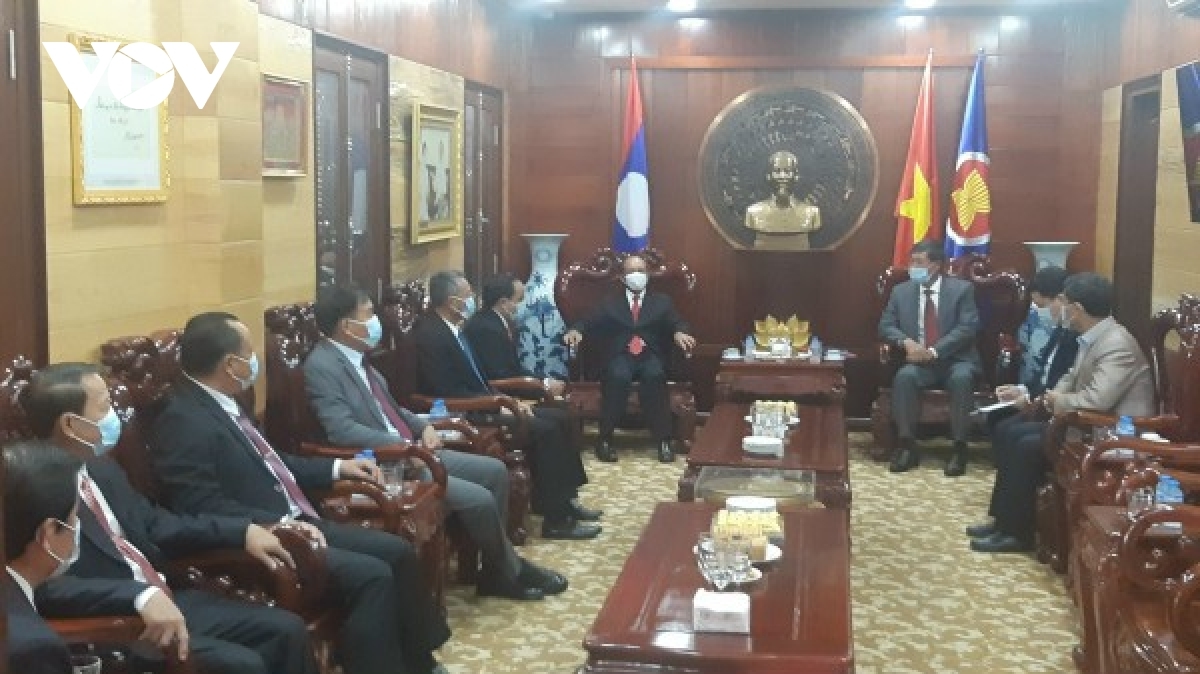 Khamkhan Chanthavisouk, member of the Central Committee of the Lao People's Revolutionary Party, secretary, and provincial governor of Luang Prabang, recently led a delegation of key provincial officials to visit the Consulate General of Vietnam in Luang Prabang in Northern Laos. This event was held in the lead up to the 76th anniversary of Vietnam's National Day September 2.
During the course of the meeting, Chanthavisouk highlighted the close-knit ties between the two peoples since both nations established diplomatic relations. Indeed, mutual ties aim towards creating a special friendship, great solidarity, and all-around co-operation.
Nguyen Dang Hung, Vietnamese Consulate General in Luang Prabang, expressed his delight at the positive development of bilateral relations, particularly with the implementation of agreements reached by leaders of both nations. This came following the official friendship visit of the General Secretary and President of Laos Thongloun Sisoulith.
The same day saw various leaders of agencies and businesses of Luang Prabang province also come to congratulate the Vietnamese Consulate General on the upcoming 76th anniversary of Vietnamese National Day.