Vietnam approves Moderna COVID-19 vaccine for emergency use
Tuesday, 10:26, 29/06/2021
VOV.VN - Deputy Minister of Health Truong Quoc Cuong has signed a decision to conditionally approve the Spikevax COVID-19 vaccine known as Moderna for emergency use in Vietnam.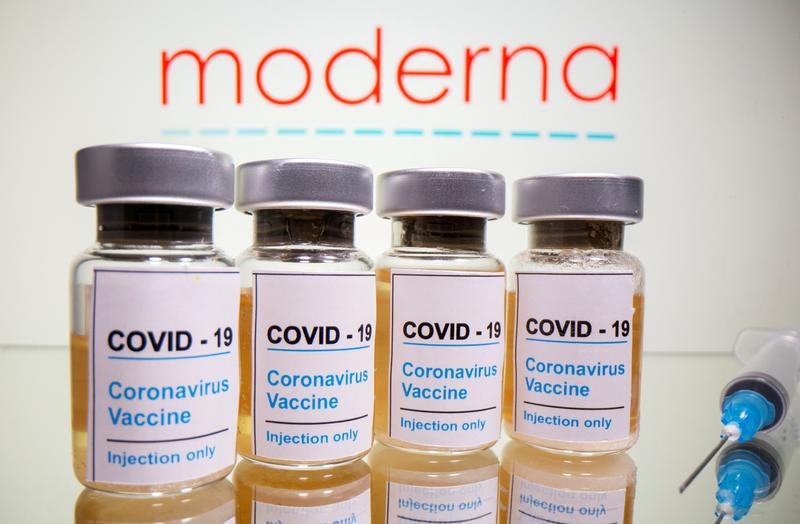 Moderna is a vaccine for preventing coronavirus disease 2019 (COVID-19) in people aged 18 years and older. It is a suspension for intramuscular injection administered as a series of two doses (0.5 ml each) 1 month apart.
The vaccine contains a molecule called messenger RNA (mRNA) with instructions for producing a protein from the SARS-CoV-2 virus that causes COVID-19, according to European Medicines Agency.
Moderna is said to be 94% effective against symptomatic SARS-CoV-2 infections. Its safety profile is also similar to Pfizer's, with fatigue, headaches and pain at the site of injection among the most often cited side-effects.
The Vietnamese Ministry of Health said the vaccine was developed in the United States but could be produced in Spain and France.
In Vietnam, Zuellig Pharma is the sole distributor of the US vaccine.
Moderna is the fifth COVID-19 vaccine that has been approved for use in Vietnam, after AstraZeneca, Sputnik V, Pfizer and Sinopharm.
Nearly 3.5 million doses of COVID-19 vaccines, mostly the AstraZeneca vaccine, have been administered in Vietnam so far this year, and only 172,994 people have fully received two shots.