US donates gene sequencing machine to Bach Mai Hospital
Tuesday, 17:42, 09/11/2021
VOV.VN - Bach Mai Hospital in Hanoi has received an Illumina gene sequencing machine donated by the United States.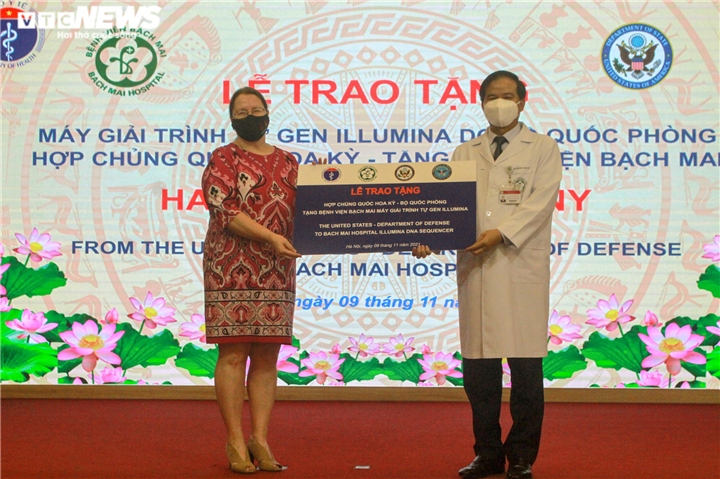 The Illumina DNA sequencer, funded by the US Department of Defense,  was handed over to the hospital on November 9 by Marie C. Damour, Chargé d'Affaires for the US Mission to Vietnam.
This marks one of two machines worth US$340,000 that have been given to the country by the US. Tthe first such machine was presented to Cho Ray Hospital in Ho Chi Minh City on October 19.
According to Dao Xuan Co, deputy director of Bach Mai Hospital, the medical device will enable the hospital to carry out the sequencing of SARS-CoV-2 and other viruses. It will also sequence the gene of the virus in order to identify what strain it is and whether or not it mutates.
Meanwhike, Damour stated at the handover ceremony that the machine helps scientists develop new and more effective vaccines moving forward. She added that the US Centers for Disease Control and Prevention (CDC) will also support the facility in training and operating the new system.
Currently, the US is Vietnam's largest vaccine donor, delivering more than 15 million doses of COVID-19 vaccines through the COVAX Facility. It has also provided financial aid and equipment, such as ultra-low temperature freezers, ventilators, and laboratory supplies alongside technical expertise.