Two more COVID-19 patients die in Vietnam, 78 in total
Tuesday, 11:49, 29/06/2021
VOV.VN - Two patients in Ho Chi Minh City have died of COVID-19 and other underlying health conditions, according to the National Steering Committee for COVID-19 Prevention and Control on June 29.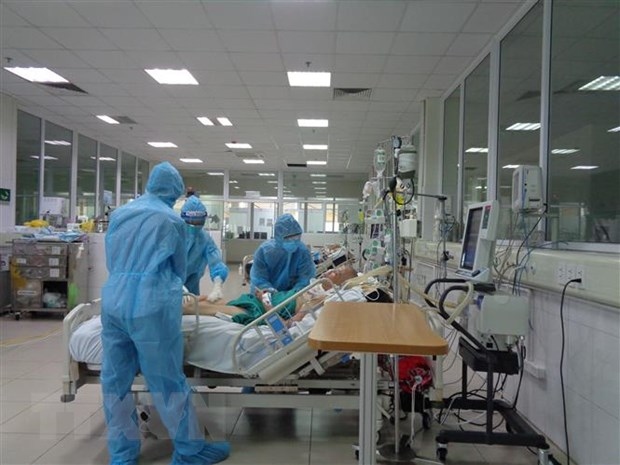 The first patient,  a 77 year-old man from Binh Tan district, had a history of hypertension and strokes, also known as cerebrovascular accident (CVA), as well as prolonged immobility.
He tested positive for the SARS-CoV-2 virus on June 20 and had since relied on mechanical ventilation at Trung Vuong Hospital.
The man passed away on the same day, on diagnoses of hypertension, sequelae of cerebrovascular accident, and pneumonia caused by SARS-CoV-2.
The other male patient, 54, suffered from high blood pressure, diabetes (type II), and chronic kidney disease.
He was diagnosed with the SARS-CoV-2 virus on June 19 and was subsequently transferred to Trung Vuong Hospital. Despite receiving full active treatment, the patient died early on June 26 due to complications relating to progressive respiratory failure, septic shock, multi-organ failure, diabetes (type II), chronic kidney disease, and pneumonia caused by SARS-CoV-2.
Vietnam has recorded 43 COVID-19 related deaths during the latest outbreak which initially hit the country in late April, and 78 fatalities since last year. Most of the fatalities suffered from underlying health conditions.