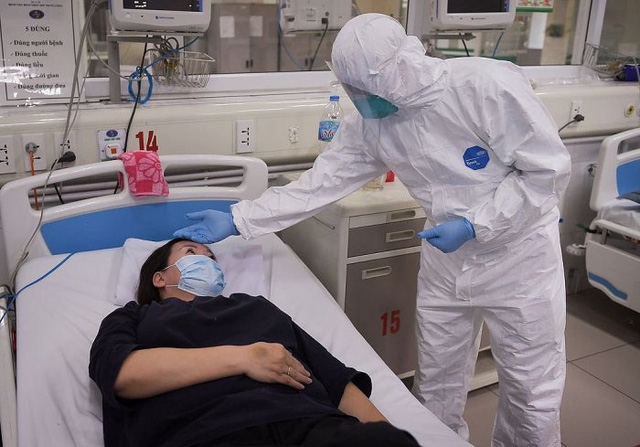 Both patients are receiving special treatment at the National Hospital of Tropical Diseases in Hanoi and the Da Nang Lung Hospital.
Notably, the Da Nang patient, considered similarly to the British case recorded last year, has tested negative for COVID-19 several times and has subsequently stopped receiving ECMO, a sophisticated therapy which can save patients who are in critical condition.
However, due to being hospitalised for a period of over two months, the patient has shown signs of muscle weakness and blood clots.
Meanwhile, two other COVID-19 cases in Hanoi are in serious condition. Though the two elderly patients have tested negative five times, they suffer from several underlying illnesses, including high blood pressure and diabetes.
One patient, a 65-year-old man, has enjoyed a gradual recovery before stopping use of a ECMO machine on his fourth day of treatment. Despite these positive signs, recent days has seen him show signs of gastrointestinal bleeding.
For the other patient, a 65-year-old woman, her lung functions have failed to improve following 35 days of treatment. Doctors predicted that the patient may get autoimmune disease due to complications linked to her coronavirus infection.
Vietnam has recorded a total of 906 domestic infections in 13 cities and provinces since the latest COVID-19 outbreak hit the country on January 28. Hai Duong, the epicenter of the country's latest coronavirus outbreak, is the only locality that has reported one or two infections these days.