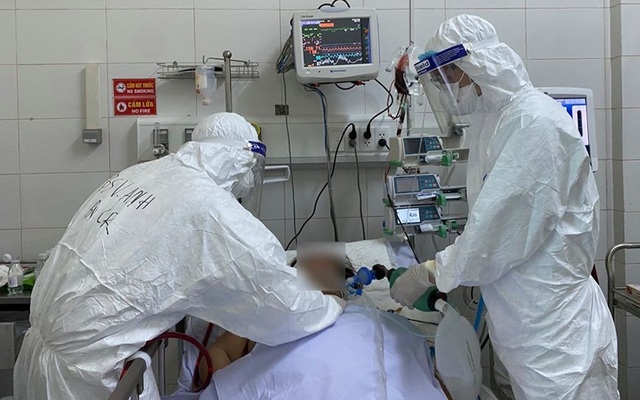 The 65-year-old patient was first transferred to hospital on February 2. After  hospitalization for over a week, the patient's condition rapidly deteriorated due to severe lung damage at over 95%. Due to the critical nature of events, he was swiftly given ECMO.
Furthermore, the patient is also showing signs of edema, bleeding of the skin, and gum bleeding.
However, according to Dong Phu Khiem, deputy head of the Department of Positive Recovery, the patient still has a chance to be saved as his heart, liver, and kidneys are working properly.
Vietnamese doctors are also treating several seriously-ill COVID-19 patients in both Hanoi and Quang Ninh.
As of March 3, the country has recorded a total of 2,482 positive COVID-19 cases, including 1,566 domestic infections and 916 imported ones.