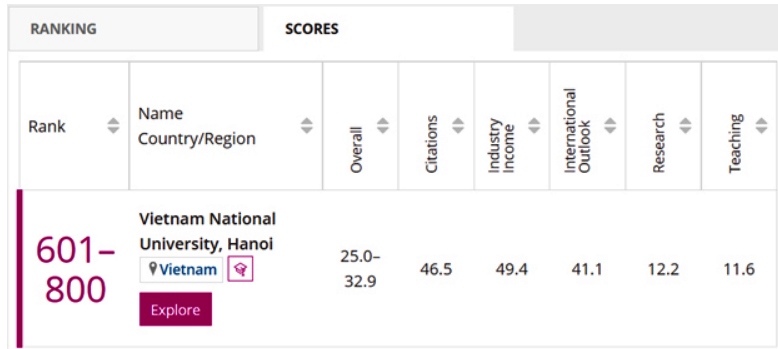 This list sees VNU Hanoi among the categories of Computer Sciences, where it is in the top 501 to 600 in the world, Engineering & Technology, in the top 401 to 500, Mathematics, top 401 to 450, and Physics and Astronomy, top 551 to 600.
All of the results represent the highest rankings for higher education establishments in Vietnam.
In addition, VNU Hanoi was also listed in world's top 501 to 550 for the Computer Science and Information System category.
VNU Hanoi is known for its tradition and prestige in providing high-quality education and training.
The university annually generates more than 5,000 bachelors, 2,400 masters, and 200 doctors majoring in such fields as natural sciences, technology, economics, social sciences and humanities, education, and foreign studies.
THE World University Ranking by Subject is based on a methodology that assesses each institution on five specific metrics, namely Citation, Industry Income, International Outlook, Research, and Teaching.