Thousands pay last respect to Zen Master Thich Nhat Hanh
Saturday, 11:50, 29/01/2022
VOV.VN - A memorial service was solemnly held at Tu Hieu pagoda in Thua Thien - Hue province for Zen Master Thich Nhat Hanh who passed away on January 22 at the age of 96.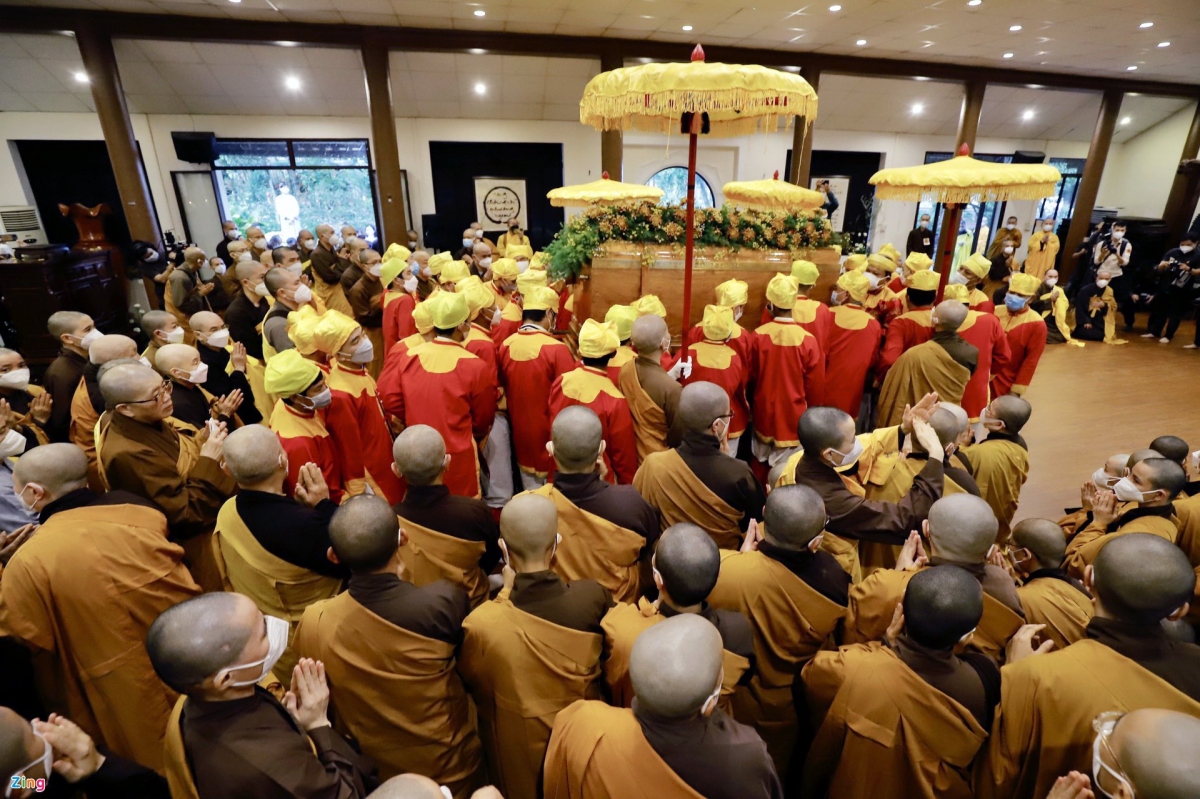 Hundreds of monks, nuns and Buddhist followers attended the memorial services inside the pagoda to commemorate the late Buddhist monk who was also a global preacher, writer, poet and social activist.
Thousands of Buddhist followers stood outside the pagoda, paying their last respect to the late Zen Master.
The late monk was then cremated and his relics would then be distributed to Tu Hieu pagoda and other Lang Mai (Plum Village) monasteries worldwide.
Zen Master Thich Nhat Hanh was a spiritual preacher who had spread his idea of mindfulness to Buddhist followers across the globe. He had run many retreats for educators, young people, artists, entrepreneurs, leaders, and doctors.
The Buddhist monk was born in 1926 and studied at Tu Hieu Pagoda in Hue. He later founded Lang Mai (Plum Village monastery in France and many other similar monasteries in the United States, Germany, Hong Kong, and Thailand.
After more than 40 years living overseas, the Zen master returned to his hometown to preach the Dharma for the first time in 2005 and other later years.
In November 2014, Zen Master Thich Nhat Hanh suffered a stroke, diagnosed with a cerebrovascular accident. The Zen master was then taken to the United States for treatment, and he gradually recovered from the illness to his surprise.
In 2017, Zen master Thich Nhat Hanh returned to Vietnam's Tu Hieu pagoda from Thailand to recuperate and stay until his death.