Students help introduce Vietnamese culture in Russia
Sunday, 18:40, 19/03/2023
Vietnamese students at the Peoples' Friendship University of Russia (RUDN) held a gala on March 18 to wrap up the Vietnamese culture week here.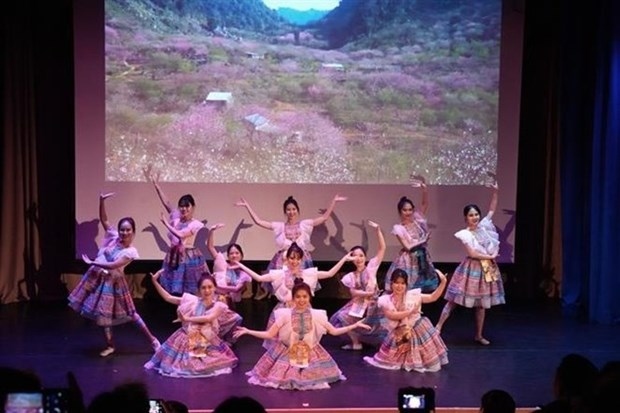 The event was held in response to the peoples' culture week organised by the RUDN.

Sololov Vyacheslav, head of the university's student management division, appreciated Vietnamese students' efforts to organise many meaningful events to introduce the Vietnamese culture to international friends and help strengthen the country's ties with Russia.

Hoang Huong Thu, acting head of the Vietnamese students' unit at the RUDN, said that during the week, they carried out a number of activities such as holding exhibitions, folk games, and showing typical dishes of Vietnam to introduce the homeland to their teachers and international peers.

They hoped to popularise both the traditional and modern culture that is shaping a Vietnam of integration and development, she added.

Aside from special singing and dancing performances, the gala also displayed Vietnamese souvenirs and introduce the art of calligraphy, attracting the attention of Russian and international visitors.