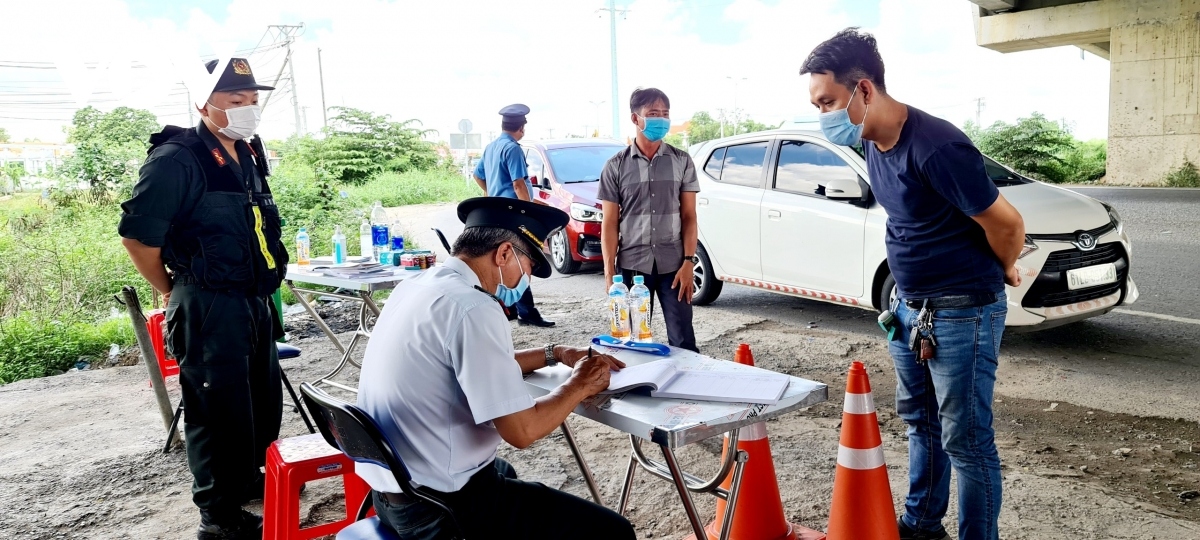 This comes after two COVID-19 cases in Ho Chi Minh City had returned to their hometown in Binh Quoi B street of Binh Chuan ward in order to visit their relatives.
The three first cases, involving three members of the same family, marked the first COVID-19 outbreak in the southern province of Binh Duong since the fourth wave of infection broke out on April 27.
The province has been able to trace eight F1 cases, with three of them subsequently testing positive for COVID-19.
The fourth case involves a worker of CJ VINA CO., LTD in Binh Duong. Upon detection, the local authorities locked down related areas as a means of preventing the further spread of COVID-19.
Meanwhile, the Mekong delta province of Long An has also recorded two new cases of COVID-19.
Both patients reside in Ho Chi Minh City and had picked up their son from Kid Town Kindergarten, a location of a previous COVID-19 case.
The three people returned to their hometown in Long An province to visit their relatives and had samples taken by local health workers. Their results of the boy then came back negative for COVID-19, although his parents both tested positive for the virus.
Elsewhere, the southeast costal province of  Tra Vinh also detected a suspected COVID-19 case involving an individual who has recently returned to the province from Ho Chi Minh City.
The patient, who is a student of Van Lang University, returned home to Cau Ke town in Cau Ke district of Tra Vinh.
He was then transported to a quarantine facility and had samples taken by the provincial Center for Disease Control. Local authorities have been able to trace 22 people who came into close contact with the COVID-19 case. In total, 20 of them were transferred to quarantine facilities, while the remaining two people returned to Ho Chi Minh City and Vinh Long province.
The pandemic has to date swept through 34 provinces and localities throughout the nation, with Bac Ninh and Bac Giang remaining the hardest-hit localities, trailed by Hanoi and HCM City.