Six volunteers receive second jab of second local COVID-19 vaccine
Monday, 13:02, 12/04/2021
VOV.VN - A total of six volunteers on April 12 were given their second shot of the domestically-produced novel coronavirus (COVID-19) vaccine known as COVIVAC, which is being developed by the Institute of Vaccines and Medical Biologicals (IVAC).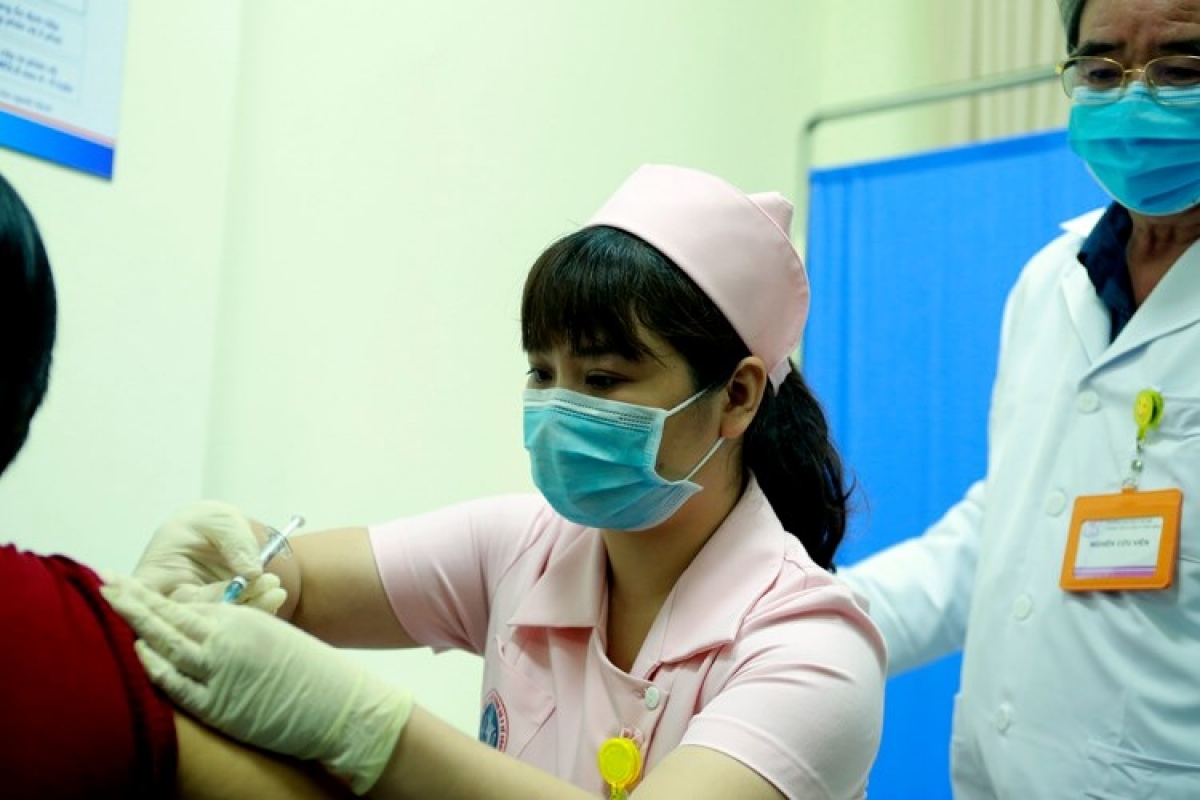 The group is made up of the same six volunteers who were previously injected with the first shot of the vaccine on March 15.
According to Assoc. Prof. Dr. Pham Thi Van Anh, director of Centre of Clinical Pharmacology at Hanoi Medical University, 96 volunteers have now received a dose of the experimental vaccine as part of the first phase of trials.
Dr. Anh states that the majority of subjects remain in a stable condition following the vaccination, with only a few recording symptoms such as a mild headache and mild pain around the injection site.
Following the administering of the first dose, the remaining 120 volunteers will be injected before April 18.
COVIVAC has so far proved to be effective against the new SARS-CoV strain which has been detected in both the UK and South Africa. The vaccine is expected to be formally launched later this year after passing through three separate phases of human trials.