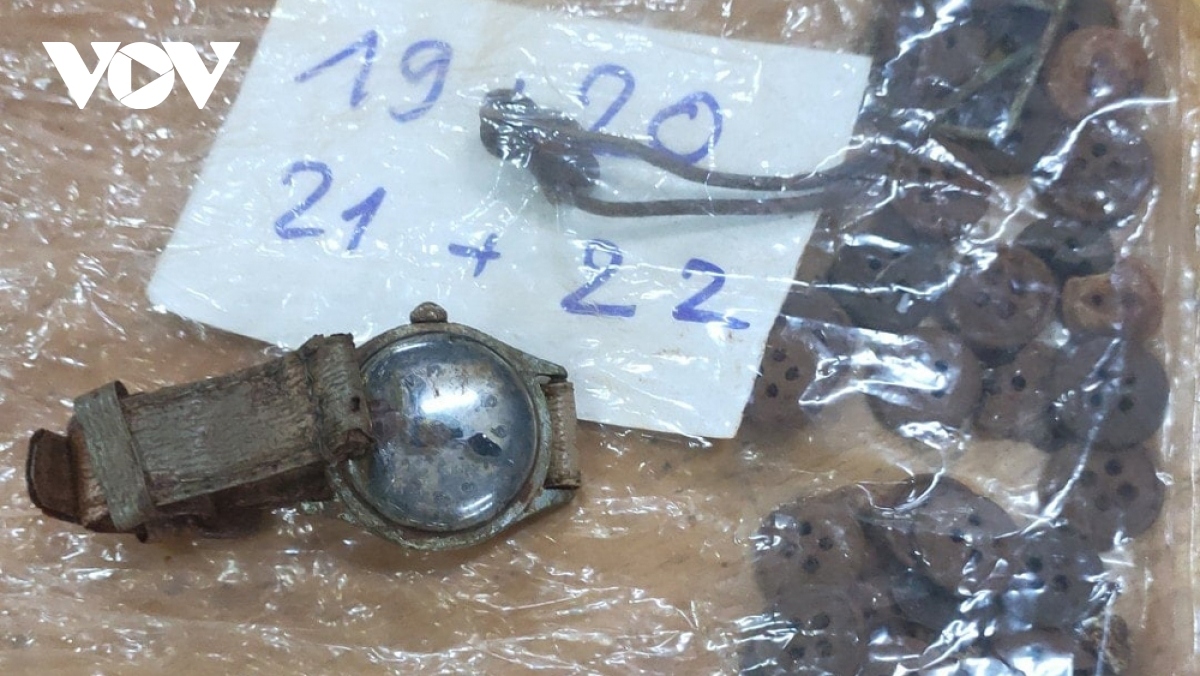 The first three remains of the fallen soldiers were initially detected on March 8 in Mang Cai hamlet of Loc Thien commune in Loc Ninh district of Binh Phuoc province which shares a border with neighbouring Cambodia.
Team K72 were also able to expand their search to surrounding areas to find a further 19 remains of martyrs.
Based on the belongings of the fallen soldiers, it was established that they had sacrificed their lives during combat operations against American forces in 1967. 
The Binh Phuoc provincial Military Command hopes to acquire further information from war veterans who previously participated in the battle in Mang Cai hamlet as a means of identifying the various remains of the soldiers.