Quang Ninh assists Lao province in COVID-19 combat
Saturday, 10:04, 01/01/2022
Quang Ninh province of Vietnam has presented US$20,000 to the Lao province of Luang Prabang to assist the latter in the fight against COVID-19.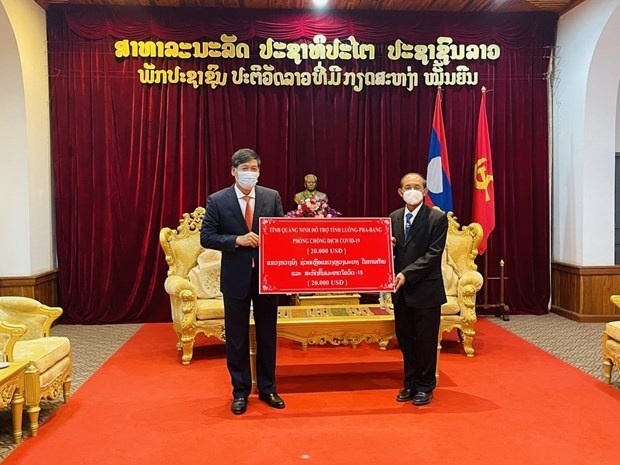 Vietnam's Consul General in Luang Prabang Nguyen Dang Hung handed over the aid to local authorities on December 31.

Hung said although Quang Ninh is also coping with a complex COVID-19 situation, its Party organisation, administration, and people still wish to join hands with their Luang Prabang counterparts in the pandemic prevention and control. They also believe that the Lao province will bring the outbreak under control and take measures to return all activities back to normal.

For his part, Secretary of the Lao People's Revolutionary Party Committee and Governor of Luang Prabang province Khamkhan Chanthavisouk thanked Quang Ninh for its assistance, describing this as a demonstration of its solidarity with the three northern Lao provinces it has been twinned with, including Luang Prabang.

He expressed his hope that the relations, cooperation, and mutual support between Quang Ninh and Luang Prabang will be further enhanced in the time ahead.

On the coming days, the Consulate General of Vietnam in Luang Prabang is set to deliver Quang Ninh's aid, US$10,000 each, to the other two northern Lao provinces, Houaphanh and Xayaboury, to help with the COVID-19 combat there.