PM poised to decide on social distance extension on April 15
Wednesday, 14:07, 15/04/2020
VOV.VN - Prime Minister Nguyen Xuan Phuc is set to make a decision on whether or not to extend the two-week social distancing order on April 15.
Since coming into force on April 1, the social distancing order has seen the rate of infections slow considerably, from an average of 10 cases a day in late March and early April to between one and four cases in recent days. This indicates that social distancing measures have been effective, and it is no coincidence that other countries have extended their social distancing period to two or three weeks to stop the virus spreading throughout local communities.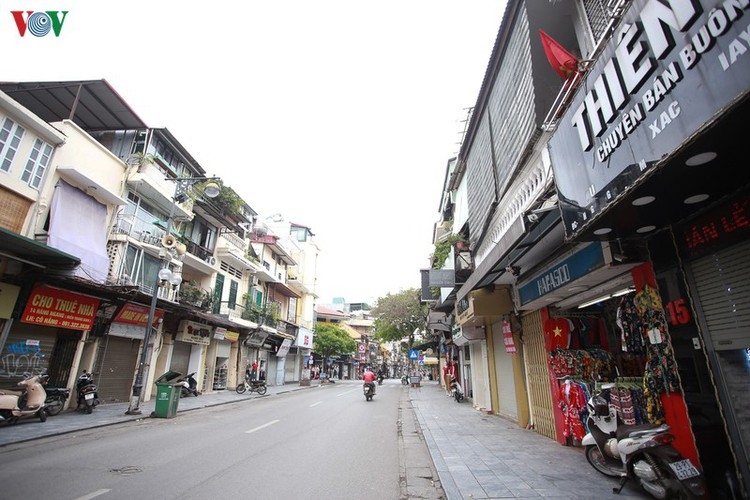 Implementing social distancing measures represents a large challenge for various business sectors and families with cities and towns falling quiet due to the suspension of most services. Despite this, there has been no shortage of daily necessities, whilst law-enforcement agencies have strived to nip any market manipulation in the bud.
Elsewhere, a number of humanitarian programs have been launched nationwide as a means of providing support for people most affected by the COVID-19. In addition to distributing free face masks or hand sanitiser, young volunteers and philanthropists have been offering necessities on a daily basis to poor and disadvantaged people who are most vulnerable to the disease. First launched in Ho Chi Minh City, 'Rice ATMs' for underprivileged citizens have been set up in other localities nationwide such as Hanoi and Hue, with the initiative going on to make headlines globally.
Indeed, a fund-raising campaign launched by the Vietnam Fatherland Front Central Committee has gone on to receive over VND800 billion from people from all walks of life, with the money being used to purchase additional medical equipment for those on the frontline in the fight against the COVID-19. Most notably, the National Assembly has also endorsed the government's proposal to disburse a VND62 trillion relief package aimed at providing assistance for approximately 20 million people in need.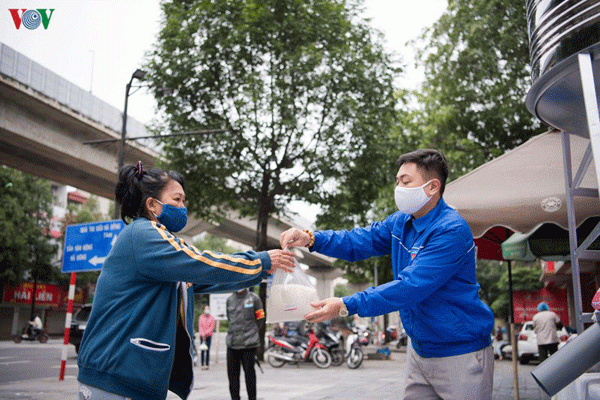 The ongoing COVID-19 epidemic is set to take its toll on the national economy, with production businesses, tour operators, transport firms, and other service sectors being the hardest hit. At present the government's dual task is to bring the epidemic under control whilst simultaneously keeping the national economy on track.  
In a bid to achieve this uphill task, the government is to listen to key ministries, agencies, localities, and experts to devise appropriate solutions. Before the two-week social distancing period expires on April 15, experts suggested continuing with existing measures, taking into account the level of risk in localities and the effects on services.
With the COVID-19 pandemic changing in a complex manner globally, there has so far been no indication that it will stop spreading over the coming months. No matter how the government comes to a decision, it is certain that drastic measures must be maintained to control outside sources of infection and contain infection sources within the country. People should continue to keep a distance from others, wear face masks, and avoid large gatherings in public places. These measures will be necessary in order to prevent community infection when the disease enters its third phase.
PM Phuc has warned there is no room for complacency following the initial success of the social distancing order. The strict implementation of the order over the short term is certainly better than a possible lockdown which could be imposed in the future. Any relaxation of the rules means that all the efforts made so far will have been wasted.