New Zealand contributes VND800 million to forestation project in Vietnam
Wednesday, 09:15, 12/05/2021
The New Zealand Embassy in Vietnam and the Song Foundation has announced a contribution of VND800 million (NZ$48,000) from New Zealand to the Forest Symphony project in Ninh Thuan province in response to the Vietnamese Government's commitment to plant one billion trees by 2025.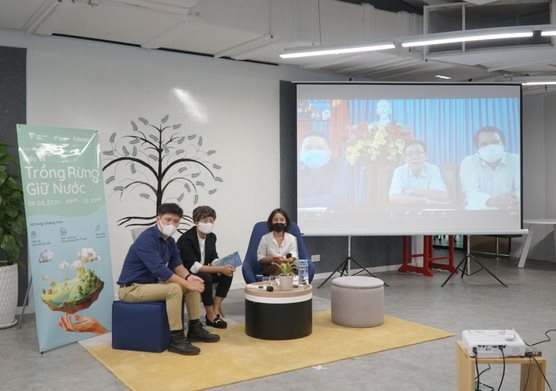 It will be jointly implemented by the Ninh Thuan Province Department of Agriculture and Rural Development, the Thuan Nam Coastal Protection Forest Management Board and the Green Happiness program of the Song Foundation.
"The New Zealand Embassy is proud to be part of a project that will see an estimated three hectares of forest planted in Ninh Thuan Province. Reforestation is critical to our planet's long-term health and this is a fantastic result for Ninh Thuan," Tredene Dobson, New Zealand Ambassador to Vietnam, said at a press conference to announce the contribution.
According to Dobson, forestation and reforestation are the best and most effective ways to reduce global warming.
The Forest Symphony project, spanning from 2021 to 2025, aims to plant more than 40,000 trees on an area of 20 hectares in the province's coastal district of Thuan Nam.
"The contribution's purpose is to achieve better environmental protection through forestation. Benefits from the project, including protecting underground water, reducing carbon dioxide emissions and preventing soil erosion, will create real changes for the future of Ninh Thuan Province," said Pham Thi Huong Giang, chairwoman of Song Foundation.
To mark the new milestone of the project and the contribution from New Zealand, the New Zealand Embassy in Vietnam and the Song Foundation, in collaboration with Fulbright University Vietnam organized an online seminar to raise public awareness over climate change. The experts also discussed how forestation projects such as Forest Symphony and Green Happiness can create changes.
Earlier on May 7, the New Zealand Embassy in Vietnam and the East Meets West Foundation launched a project on empowering poor and underprivileged women affected by the COVID-19 pandemic in Hai Duong Province.
With VND800 million in financial assistance from the New Zealand Embassy, the project will be implemented by the East Meets West Foundation in collaboration with the Women's Union of Hai Duong Province. It is expected to help 270 poor households overcome the impacts of COVID-19 in five communes in Kim Mon District.
"Women are not victims, and we know that they will be at the forefront of the economic recovery, and we will be there to support them," said New Zealand Ambassador Tredene Dobson.
Through the project, vulnerable women will receive support to restore their livelihoods to improve incomes such as seeds, breeds, fertilizers or production tools suitable for their family.
"We believe that with this project, vulnerable poor women and their families will have the opportunity to access resources for sustainable economic development and overcome the difficulties caused by the pandemic," said Nguyen Hong Hanh, country director of East Meets West.