Nearly 1,700 cars make a giant map of Vietnam
Monday, 00:53, 11/07/2022
VOV.VN - As many as 1,680 cars converged on the northern port city of Hai Phong on July 9 to form the largest map of Vietnam.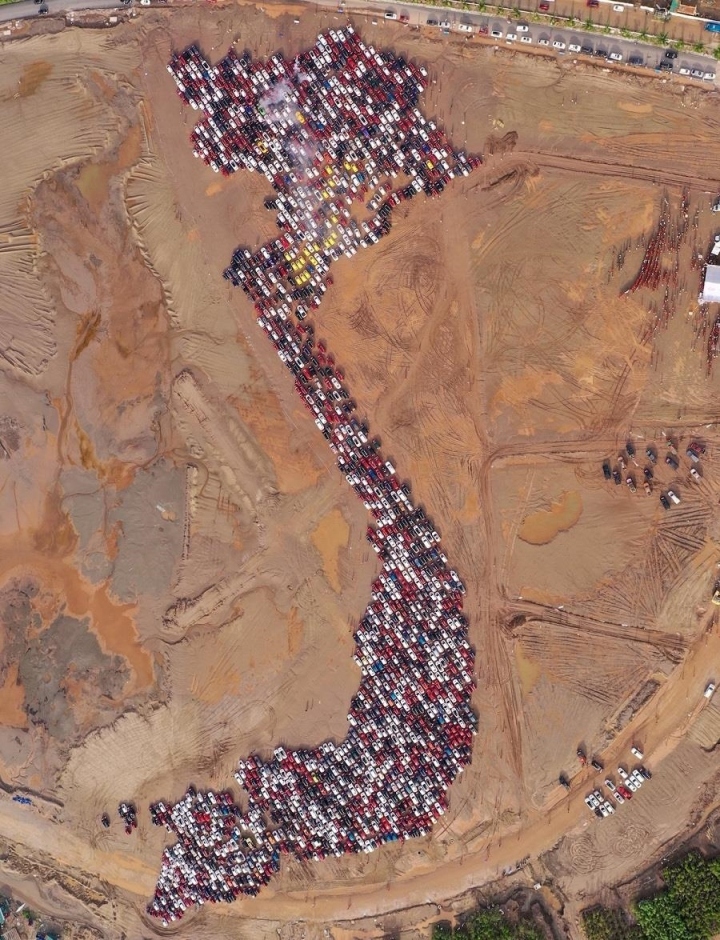 Among the cars were approximately 1,000 VinFast vehicles.  
Drivers from across the country gathered at Doi Rong international tourist area in Do Son district for the mapmaking out of cars.
More than 200 volunteers from Hai Phong city supported the drivers in building the largest national map from cars.
The Vietnamese map-shaped programme was prepared by Otofun - the largest automobile community in Vietnam.
According to organisers, the event was initiated in early 2021 but was postponed due to difficulties in finding a suitable location and the prolonged outbreak of the COVID-19 pandemic.
Later they decided to select a 16ha area of Doi Rong international tourist area as the venue for the event.
The Vietnam Record Organization (Vietkings) confirmed this was the map of Vietnam made up of most cars.
This was the third time that Otofun has implemented a record-breaking programme using cars.
Previous records were set in 2011 with 135 cars, and again in 2016 with 480 cars and 35 motorbikes.
The global record was set in China in 2021 when 750 cars were used to form a buffalo head to celebrate the Year of the Ox. It was confirmed by the Guinness World Records.