Mass evacuation plans in the pipeline as heavy rain lashes central Vietnam
Tuesday, 15:44, 09/11/2021
VOV.VN - Authorities have devised plans to evacuate as many as 370,000 residents from low-lying and mountainous areas as heavy rain is threatening to cause severe flooding and landslides in the central region.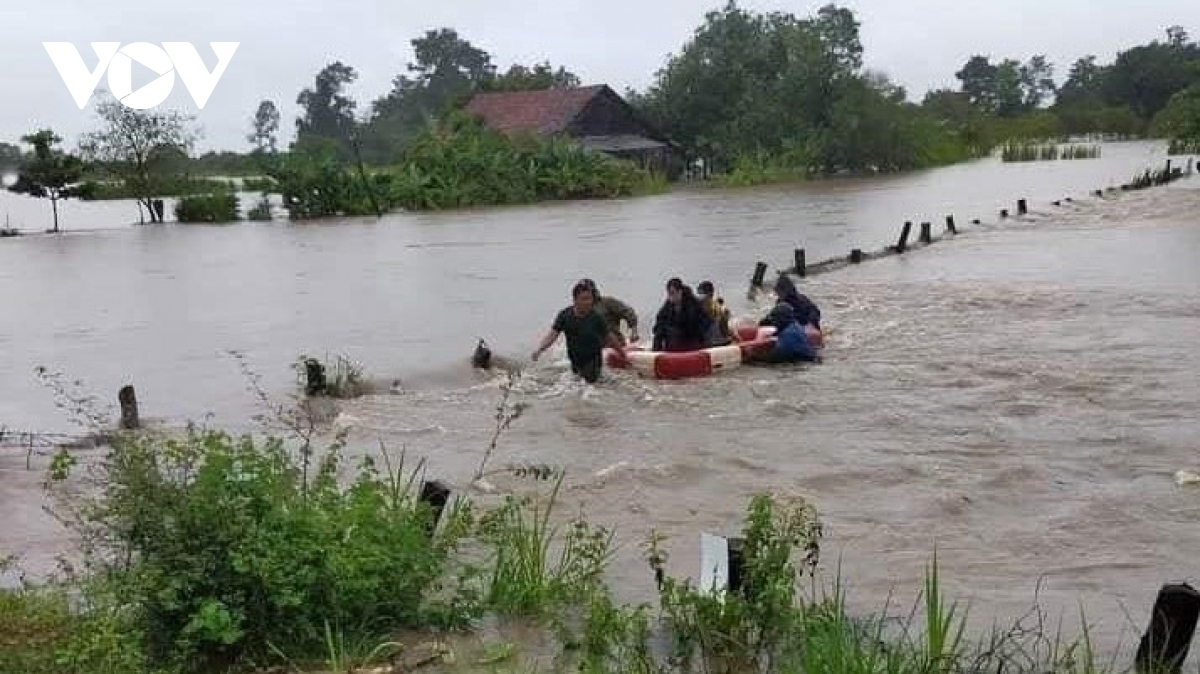 Central localities from Thua Thien-Hue to Binh Dinh endured a spell of heavy rain on November 8, with rainfall climbing as high as 150-300mm. Several areas in Quang Nam, Quang Ngai and Binh Dinh even recorded approximately 400mm of rainfall.
Torrential rain triggered water levels in major rivers in the central region to surpass the second alert level and is likely to approach the third alert level in coming days, said Hoang Phuc Lam, deputy director of the National Centre for Hydro-Meteorological Forecasting, at a meeting on November 9.
Pouring rain is expected to continue to beat central provinces from November 9-14 that will threaten to cause flooding and landslides in mountainous and low-lying areas as well as along rivers, warned the weather expert.
Tran Quang Hoai, deputy head of the National Steering Committee for Natural Disaster Prevention and Control, noted the situation "remains complicated" in the central region, especially after local provinces experienced flooding in October 2021.
He requested localities to make mass evacuation plans and put forces on standby in order to minimize damage caused by floods in the coming week.
According to Hoai, localities should evacuate 260,000 residents from flood-prone areas and 110,000 residents from landslide-prone areas in case river water levels exceed the third alert level.
People should be provided with essential needs if flooding lasts long, said Hoai.