Indonesian expert recommends solutions to help Vietnam combat COVID-19
Friday, 16:19, 15/10/2021
VOV.VN - Senior expert Veeramalla Anjaiah of the Center for Southeast Asian Studies (CSEAS) in Indonesia has expressed his great appreciation for Vietnamese efforts in the fight against the COVID-19 pandemic.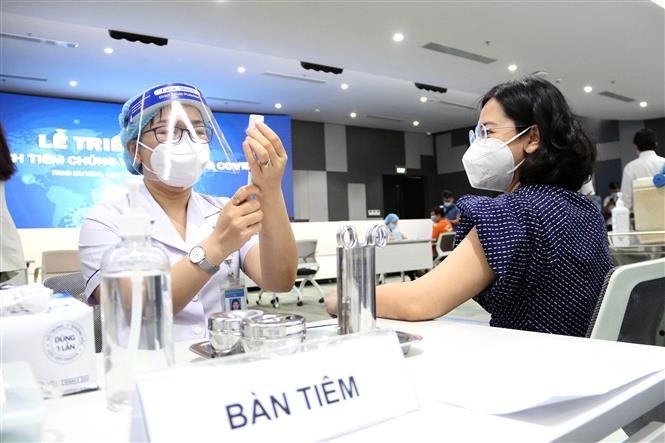 In a recent media interview conducted in Jakarta, Anjaiah stated that the country did quite well in pandemic prevention and control during the early stages of the outbreak and was subsequently not impacted by the pandemic for a long period of time.
However, the more infectious Delta variant has initiated the fourth wave of outbreaks in the nation.
Anjaiah therefore recommended that first, like Indonesia, the country should be properly aware of the pandemic and strive to increase its predictability.
The reality shows that while it is not possible to eliminate the SARS-CoV-2 virus, countries globally must find a way to live together safely with the virus.
New Zealand is he most typical case in point for this as the disease reappeared two to three months after declaring the end of the pandemic. The New Zealand Government were once again forced to enforce lockdown to prevent COVID-19. Elsewhere, Singapore, despite having vaccinated 80% of its population, is still facing a new wave of COVID-19, he said.
Secondly, Anjaiah suggested that the country draw lessons from Indonesia's experience in handling the disease, which is to push to increase the vaccination rate as soon as possible.
While this may not represent a perfect solution, vaccinations contribute to a person's immunity.
In Indonesia, thanks to the promotion of a national vaccination scheme that has seen more than 160 million people inoculated, the number of new cases has dropped significantly.
This therefore shows that the best way is to vaccinate 65% to 70% of the national population in order to achieve herd immunity.
With a population of more than 90 million people, the nation needs to reach the target of vaccinating at least 65 million to 70 million people. This should be done along ensuring vaccine supplies are consistent as there are already many types of different jabs available on the market, the Indonesian expert said.
After achieving the goal of giving citizens their first and second injections, the country should then consider planning a booster injection for the people to achieve greater vaccine efficacy.
Therefore, diversifying vaccine types and ensuring supply should be done as swiftly as possible.
Thirdly, another important measure is to not loosen medical regulations. Although the pandemic is lessening in severity, local people need to continue to strictly adhere to anti-pandemic measures such as maintaining social distancing, wearing masks, washing hands frequently, and limiting mass gatherings.
Anjaiah believes that the nation can overcome this latest pandemic wave quickly and effectively thanks to the drastic measures of the Vietnamese Government and broader co-operation and higher public awareness.