India to evaluate Vietnam's Nano Covax COVID-19 vaccine quality
Friday, 07:37, 24/09/2021
VOV.VN - India's Translational Health Science and Technology Institute (THSTI) will test Vietnam's Nano Covax COVID-19 vaccine developed by Nanogen Pharmaceutical Biotechnology JSC to see if it meets standards for use.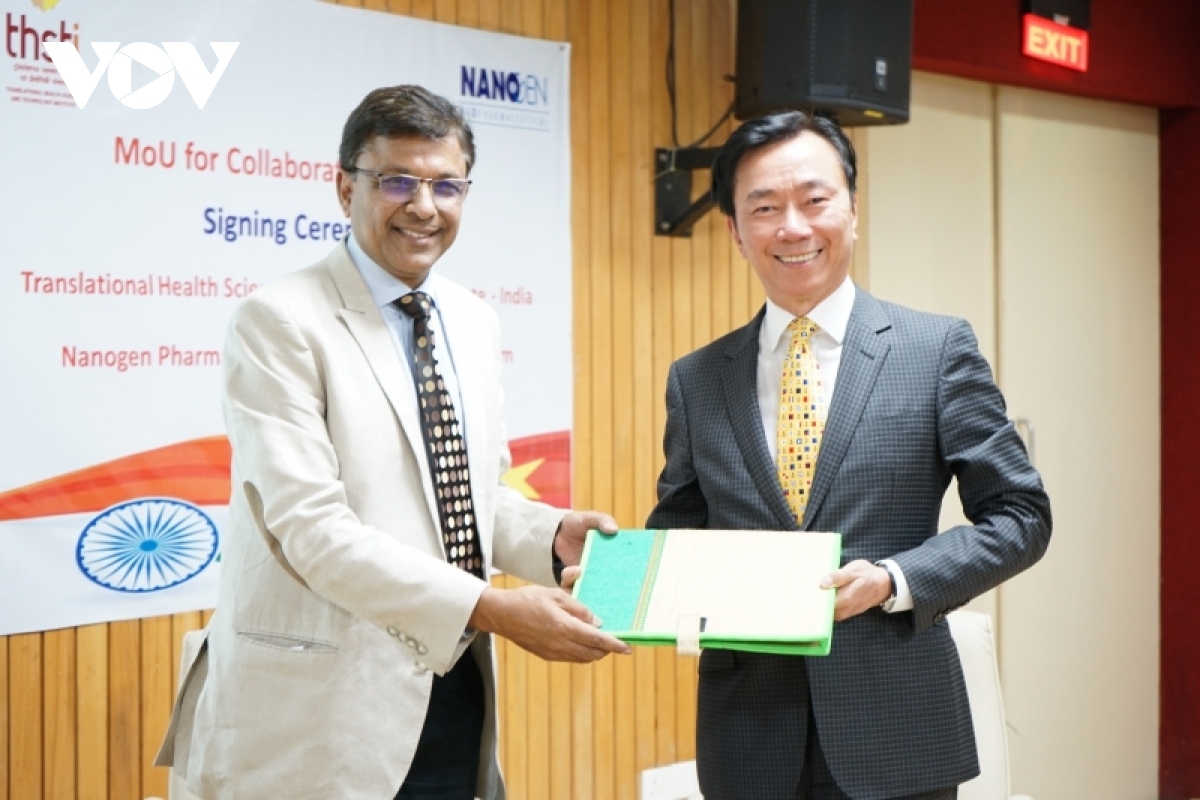 An agreement to this effect was signed by leaders of THSTI and Nanogen at a ceremony held both physically and virtually on September 22.
Under the inked MoU, Nanogen will send peripheral blood mononuclear cell (PBMC) samples from Nano Covax phase 3 volunteers to THSTI for immunogenicity testing.
After 30 days of receiving the last samples, THSTI will complete the tests and send the results back to Nanogen.
Addressing the signing ceremony, Vietnamese Ambassador to India Pham Sanh Chau noted that the cooperation with THSTI is of great significance for Nanogen in the process of researching and developing Nano Covax.
The objective evaluation results of THSTI will help confirm the quality of this vaccine, paving the way for Nanogen to access international markets, in addition to meeting the domestic demand, said the diplomat.
According to the Ambassador, the MoU is expected to open up plenty of opportunity for sci-tech cooperation between the two countries in the near future, especially in quality control and testing of other COVID-19 vaccines that Vietnam is researching and developing.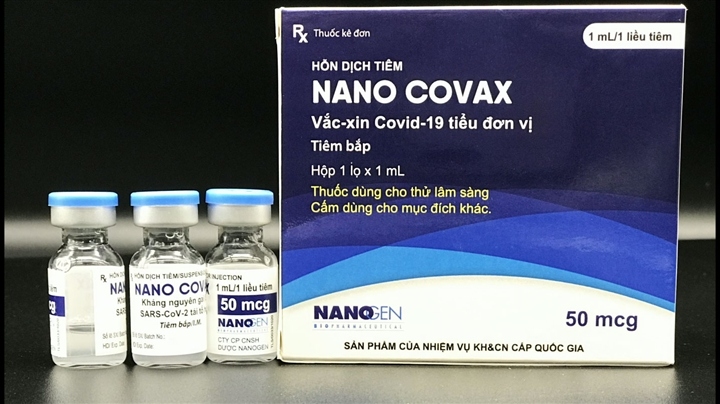 THSTI operates under the umbrella of the Ministry of Science and Technology of India. This is a large and reputable research institute of India in the field of research, development, evaluation and clinical trials of vaccines.
The Institute has participated in many projects to develop, evaluate and test vaccines, including COVID-19 vaccines like Covaxin, ZyCoV-D, Cobervax, Sputnik V and others.
In 2020, it was selected by the Coalition for Epidemic Preparedness and Innovation (CEPI) to join the network of research institutes to evaluate the quality of COVID-19 vaccines worldwide. The network currently has 10 research institutes in the US, Canada, the UK, the Netherlands, Italy, India, Bangladesh and Mexico.
Nano Covax is a candidate for a COVID-19 vaccine researched and developed by Vietnam's Nanogen Pharmaceutical Biotechnology JSC. The vaccine is entering the third phase of its clinical trials in Vietnam and has initially shown positive results.
Currently, Nanogen is speeding up the trials of its vaccine to be soon licensed for emergency use locally.