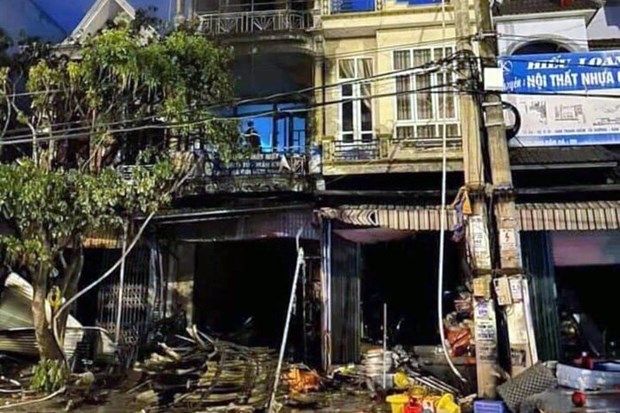 According to details released by the People's Committee of Dam Ha district, the fire initially broke out at 1 a.m. at a four-story house belonging to Mai Van Toan.
As the fire progressed it rapidly engulfed the house which contained a number of highly-flammable materials.
Toan and his son were able to quickly escape the building, although Toan's wife was stuck inside and later passed away.
Immediately after the fire alarm was raised a crew of fire fighters and a number of fire engines were mobilised to the scene in order to extinguish the blaze.
At present the cause of the incident is under investigation.