Health Ministry renews COVID-19 prevention measures with 5T message
Wednesday, 21:56, 01/09/2021
VOV.VN - The Ministry of Health on September 1 announced its 5T message to renew measures against COVID-19 during the extended social distancing period.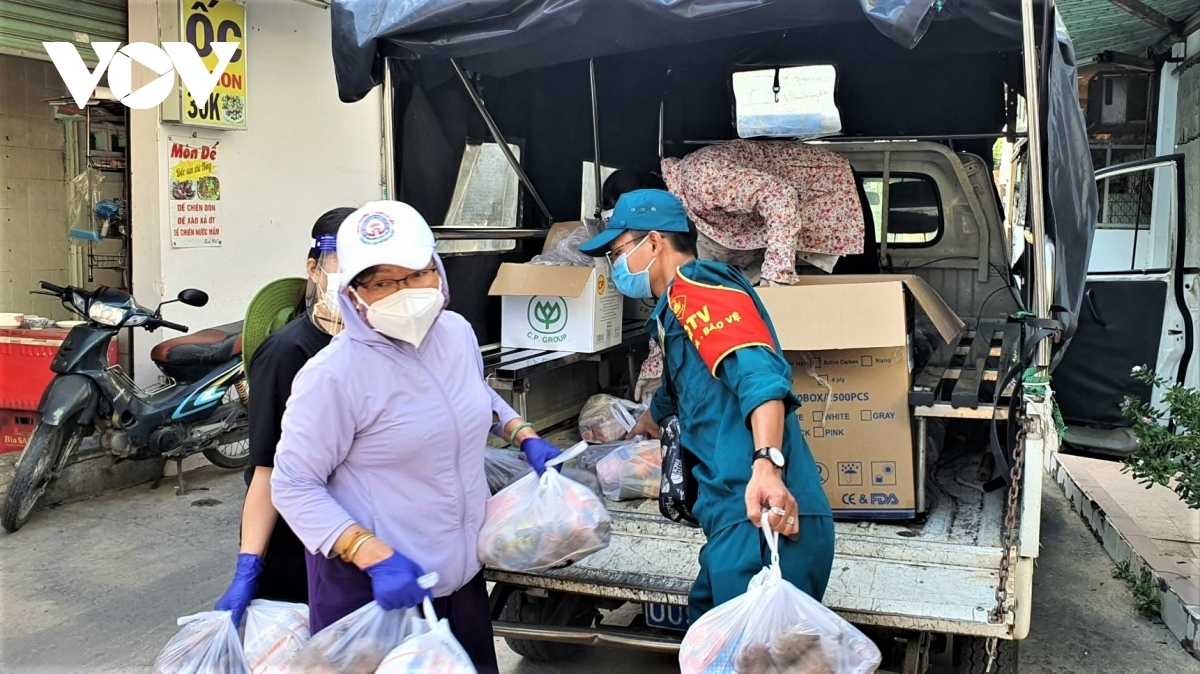 The 5T message in Vietnamese stands for Tuân thủ 5K (Compliance with 5K) - Test COVID-19 (COVID-19 testing) - Tiêm chủng (Vaccination) - Thực phẩm đủ tại nhà (Sufficient food at home) and Thầy, thuốc đến tận gia (Heathcare service to the door).
Earlier, it encouraged people to follow the 5K message in Vietnamese, namely Khẩu trang (face masks) - Khử khuẩn (Disinfection) - Khoảng cách (Safe distance) - Không tập trung (No gathering) - Khai báo y tế (Health declaration) in order to keep the virus at bay.
Now when the COVID-19 outbreak is evolving in a complex manner, the Ministry of Health requested people, besides complying with the 5K message, to have a COVID-19 test and get fully vaccinated. Vaccination is considered a fundamental, long-term, strategic and decisive solution to weather the coronavirus crisis.
In addition, the health sector will establish mobile medical units to provide people in need with healthcare services and drugs at home as the home-based care service is getting underway in Ho Chi Minh City, the largest coronavirus hotspot in Vietnam.
For people living in lockdown areas, the ministry said they should be provided with a sufficient supply of essential food to ensure they feel at ease when staying at home.
Dozens of localities in Vietnam have extended social distancing measures in an effort to keep the outbreak in check.
As of 06.00pm on September 1, Vietnam has recorded 473,530 coronavirus cases since the start of the outbreak in January 2020, and 469,311 locally acquired infections following the resurgence of the virus just four months ago.