Health Ministry: All citizens not encouraged to take SARS-CoV-2 test
Thursday, 12:14, 20/05/2021
VOV.VN - The Ministry of Health (MoH) does not encourage people to get a COVID-19 screening test amid rising threats in the community, Deputy Minister of Health Tran Van Thuan has said.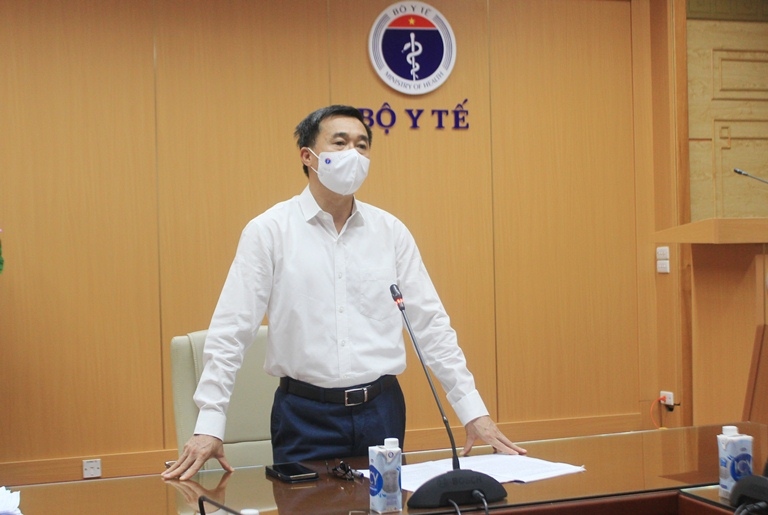 Thuan made the statement during a meeting in Hanoi on May 19, explaining that people may ignore COVID-19 guidelines if their test results come back negative.
He said the MoH is currently enhancing the testing capacity in high-risk localities and at medical facilities in order to ramp up contact tracing, early detect and quarantine positive cases.   
Deputy Minister Thuan also requested that local people continue to follow the nation's 5K message and to have a positive outlook on the vaccination process, affirming that it can serve as a "iron shield" that can protect people from the COVID-19 pandemic.
The 5K message in Vietnamese means Khau trang (facemask), Khu khuan (disinfection), Khoang cach (distance), Khong tu tap (no gatherings), and Khai bao y te (health declaration).
This comes after rumours circulated that people are required to follow the COVID-19 guielines of 5K message + vaccination + testing. However, Deputy Ministser Thuan refuted the rumours, saying the 5K message and vaccination are enough given the current context.
The MoH recently dispatched a contingent of professionals to Bac Giang province, the country's largest coronavirus hotspot, as part of efforts to assist the locality with contact tracing and extensive testing.
Vietnam has so far conducted more than 3.3 million Real-time RT-PCR tests to detect the virus in the community.
The fourth wave of the COVID-19 epidemic has attacked the country following the emergence of new SARS-CoV-2 cases in late April. Roughly 1,700 new cases have been confirmed across 28 cities and provinces nationwide.