HCM City tackles a surge in COVID-19 cases
Tuesday, 11:59, 09/11/2021
VOV.VN - Ho Chi Minh City, the largest coronavirus hotspot in Vietnam, is epxeirencing a surge in coronavirus infections, especially in District 10, and Can Gio and Nha Be districts.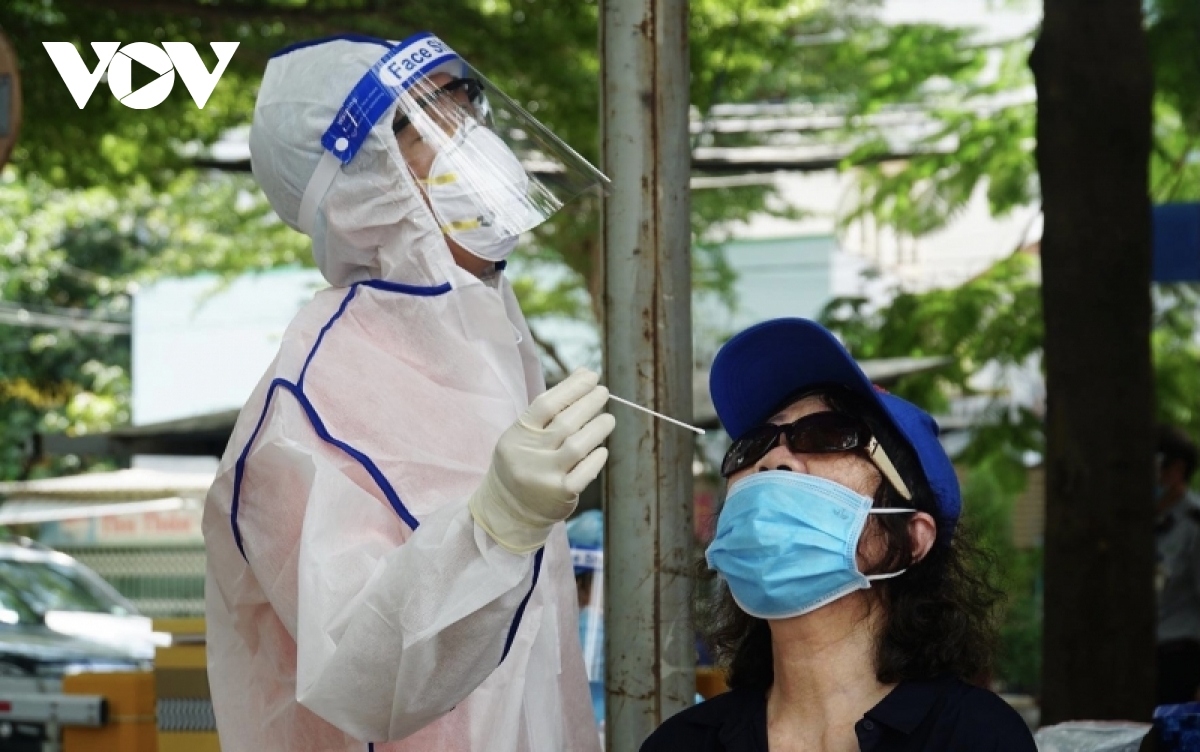 The city has raised COVID-19 alert levels from 'orange' to 'amber' in Nha Be and Can Gio districts and from 'green' to orange' in District 10 following rises in infection numbers in the areas.
The entire city is in level 2 of the four alert level set out by the Ministry of Health.
Both Nha Be and Can Gio districts have been categorised at high risk areas new infections were recorded in local industrial parks, said Nguyen Hoai Nam, deputy head of the Municipal Department of Health.
Meanwhile, a Grade 6 student at Thanh An Secondary School in Can Gio district was found to have tested positive for COVID-19. The latest infection was detected just two weeks after the school was granted permission to reopen to students.
To halt the spread of the virus, Nam said the city is conducting random COVID-19 testing in high risk areas, including industrial parks, traditional markets, bus stations, supermarkets, social welfare establishments, and restaurants, aimed at early detecting and separating from the wider community.
In addition, Nam said there is a plan in place if the pandemic resurges. The city is set to establish approximately 550 mobile medical stations to help take care of F0 cases at home.
HCM City had seen a sharp decline in new coronavirus infections from more than 15,000 to less than 1,000 daily. However, the daily caseload has arisen to more than 1,000 over the past few days, hitting 1,316 on November 8.
The city has so far recorded 439,940 new cases, or almost half of the country's total, since the virus recurred in late April.