HCM City sees sharp rise in severe dengue fever cases
Friday, 12:41, 24/06/2022
VOV.VN - Ho Chi Minh City has recorded a sharp increase in dengue fever cases, with infections in children in particularly recording a high rate of severity.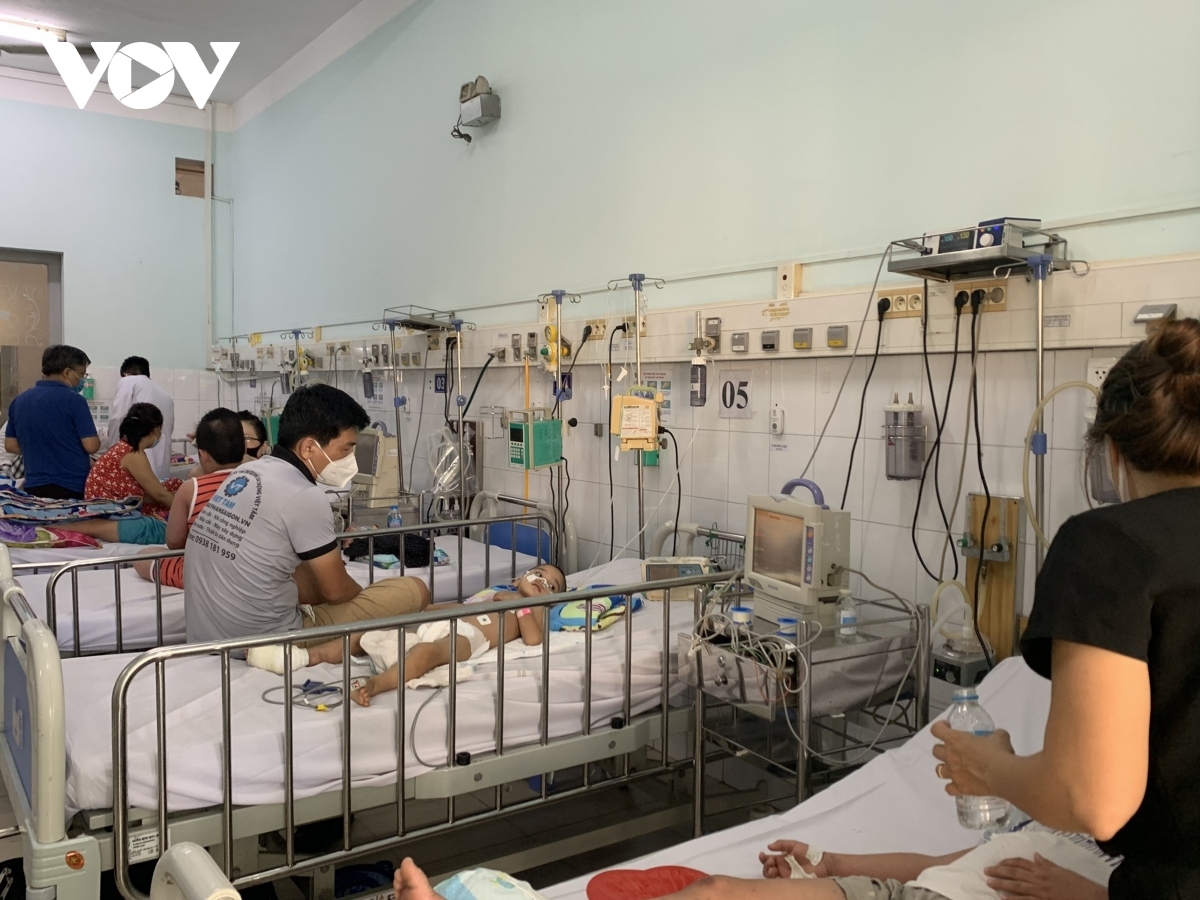 According to details given by the Health Department of Ho Chi Minh City, since the beginning of the year the southern metropolis has recorded a total of 16,057 dengue fever cases, with 274 people being in critical condition due to the severity of their infection.
The Department also noted that there are currently 626 people hospitalised in the southern city, including 82 severe cases across four major hospitals, including the Hospital for Tropical Diseases, Children's Hospital 1, Children's Hospital 2, and Ho Chi Minh City Children's Hospital.
Most notably, the city has recorded a further death related to dengue fever in recent times, thereby bringing the total death toll up to nine cases.
Furthermore, hospitals across the southern city are also facing a shortage of Dextran polymer solution and HES 200.000, both of which are used to treat severe dengue fever cases. Due to this, medical facilities have been forced to use HES 130.000 and Serum albumin as alternative drugs.  However, the effectiveness of these alternative drugs has so far proved to be questionable at best, with medical experts believing them to be unreliable forms of treatment.
Explaining the recent surge in the disease, Truong Huu Khanh, head of the Infectious Diseases Department at the Ho Chi Minh City-based Nhi Dong I Hospital, said that dengue epidemics normally occurred every four to five years, with 2022 expected to be an outbreak year.
This comes as the rainy season has arrived early in the city and neighbouring provinces, leading to mosquitoes to breed and heightening the risk of dengue fever outbreaks, he noted.
Doctors therefore consider dengue fever to be a danger, particularly as there is currently no vaccine to fight the illness.
People must recognise typical dengue symptoms such as fever, headache, muscle, and joint pains, as well as the development of a characteristic skin rash which is similar to measles.
Citizens of Ho Chi Minh City have therefore been advised to take measures in order to protect themselves from mosquitoes and seek prompt treatment in the event that they show symptoms.