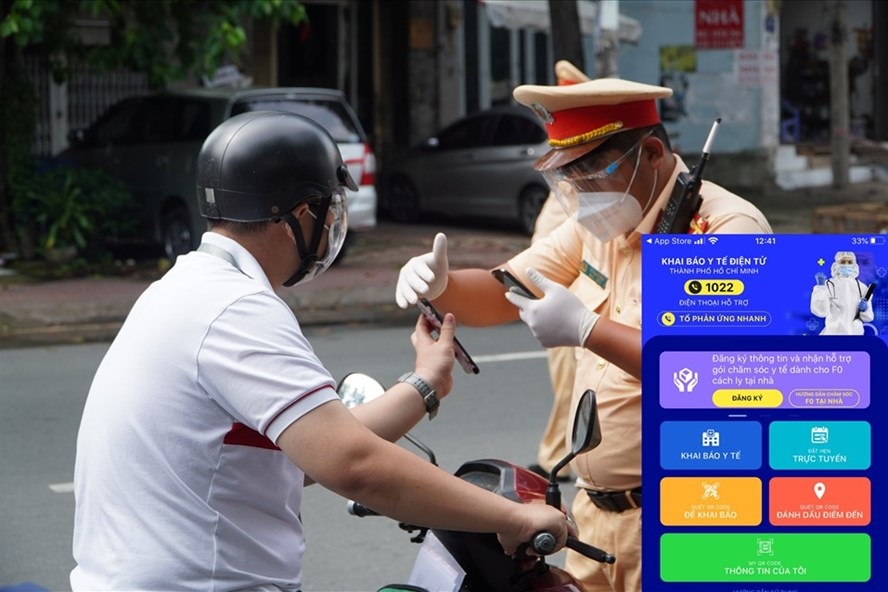 People who have been fully vaccinated for at least 14 days, or those who have recovered from COVID-19 for less than six months, will subsequently be given green cards. "COVID-19 green cards" are issued in the form of a quick respond (QR) code on the "Y tế HCM" application for smartphones.
Each resident will be given a QR code on their smartphone app. For people who do not use smartphones, authorities will instead issue a code via a text message or a physical card printed with a QR code.
The main information associated with the personal QR code will include a medical declaration, a history of vaccination against the virus, including information about both the first dose and the second dose, COVID-19 test results, and health monitoring information for F0 cases who are isolating at home.
Residents are required to make medical declarations on their mobile phone app or access https://khaibaoyte.tphcm.gov.vn/ before going out.
Local people who have "COVID-19 green cards" will be required to present QR codes at checkpoints, workplaces, supermarkets, convenience stores, and food outlets.
As of September 13 Ho Chi Minh City has recorded 303,995 positive COVID-19 patients, thereby making it the largest COVID-19 hotspot nationwide.
The southern city will continue to conduct strict social distancing measures until September 30, with the implementation of this policy being part of local authorities' efforts to restore the economy and bring the city back to a new normal the near future.