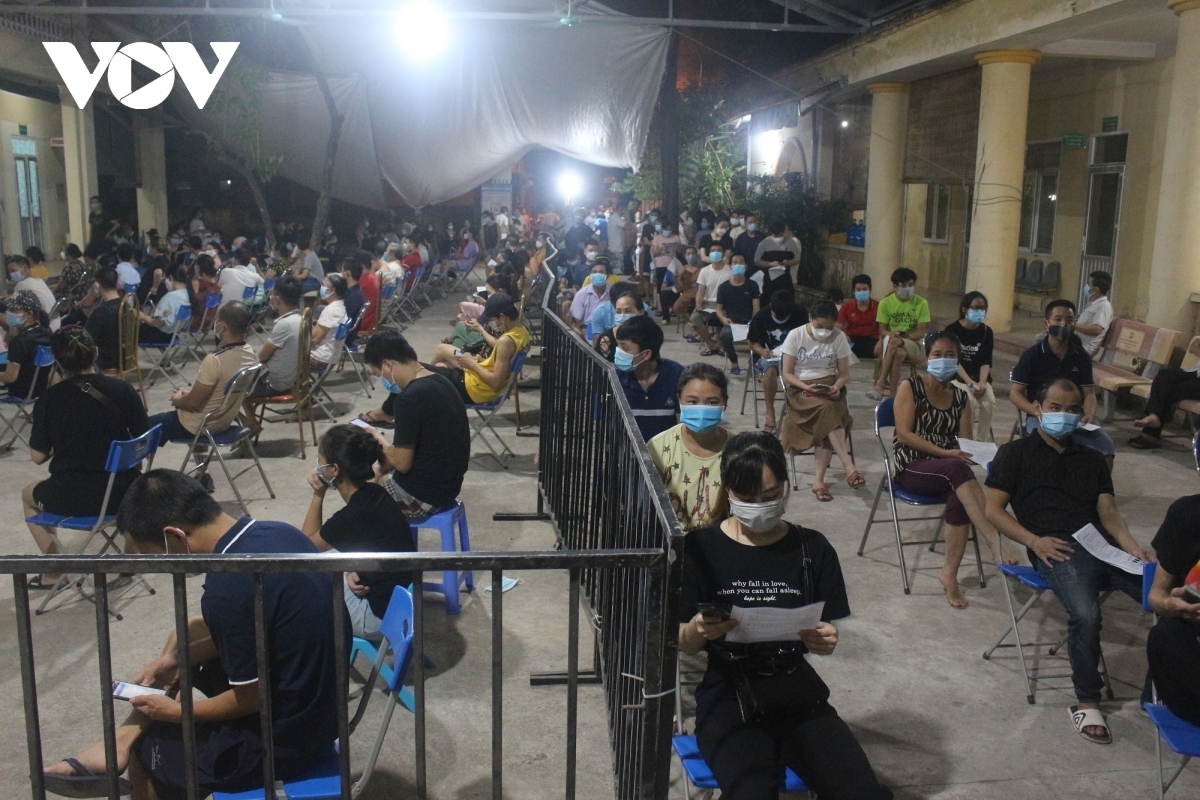 At present the situation in Hanoi has been brought under good control so far, with municipal administration keeping a close watch on developments regarding the pandemic to provide guidance on the COVID-19 response.
It has also mobilised the participation of the entire political system and people in the COVID-19 battle. Through these efforts, Hanoi has successfully ensured safety for the elections of deputies to the 15th National Assembly (NA) and People's Councils at all levels for the 2021 to 2026 term ahead in May, as well as the national high school graduation exam in July.

This comes after Hanoi began to introduce a wide range of stronger preventive measures against COVID-19 in mid-July, particularly after the capital recorded thousands of returnees from Ho Chi Minh City, which had endured a spike in COVID-19 cases.

The municipal Party Committee's Standing Board also directed local administrations to enforce strict COVID-19 prevention and control rules at industrial parks and export processing zones in order to prevent the spread of the virus. The municipal Department of Trade and Industry has also been tasked to provide adequate supply of essential goods at stable prices for at least three months. This has occurred while actions have been actively taken to maintain the smooth circulation of goods, ensure social welfare, and support poor households with exclusive policies.

Despite the various negative impacts caused by the COVID-19 outbreak, the capital has created thousands of new jobs for local people. Its Industrial Production Index (IIP) picked up 6.3% on-year during the first eight months of the year, while State budget revenue edged up by 10.3% compared to the same period from last year.

This year has also seen Hanoi set a total of 23 goals for socio-economic development, including a 7.5% GRDP growth rate which is now viewed as very challenging amid the worst-ever COVID-19 resurgence. Until the end of the year, municipal authorities at all levels will primarily focus on removing barriers to accelerate public investment disbursement, while also offering tax reductions for affected enterprises and helping them  to deal with difficulties that they face.

The municipal Party Committee's Standing Board has also demanded that the local administration and Party organisations fulfill a number of major tasks such as strengthening leadership and directions to implement solutions to boost socio-economic development and supply sufficient resources for the COVID-19 fight.

The committee therefore underlined the need to mobilise all possible resources for and encourage donations to the national COVID-19 vaccine fund, along with continuing to tighten control on migration.

Furthermore, leaders of local administrations and Party organisations have been requested to set an example in combating the pandemic, whilst also being accountability for virus prevention and control measures.

Since late April, the capital has registered a total of 3,802 COVID-19 infections, including 1,595 cases which have been detected in the community. However, the last few days has seen a downward trend in terms of the number of COVID-19 cases.

As of September 2, a total of 4.48 million COVID-19 vaccine doses were administered to people throughout Hanoi, thereby accounting for 89% of its allocated vaccines. The capital is in the process of accelerating mass testing and vaccination for local residents, particularly those in high-risk residential areas or sectors in a bid to slow the spread of the virus among the wider community.