Hanoi sees hand-foot-mouth disease cases jump fourfold
Monday, 17:57, 27/06/2022
VOV.VN - The number of children suffering from the hand-foot-mouth (HFM) disease since the beginning of this year has increased four times compared to the same period from last year.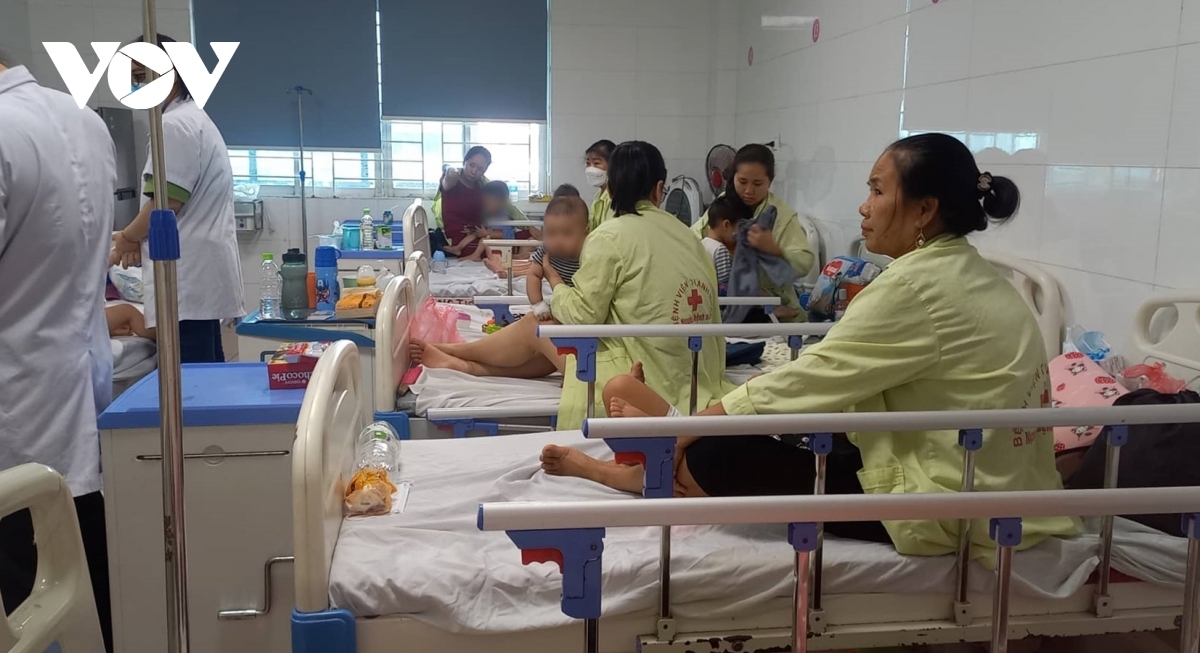 According to details given by the capital's Center for Disease Control (HCDC), Hanoi documented 721 hand-foot-mouth disease patients during the course of the initial six months of the year.
Most notably, from June 13 to June 19 the capital logged a total of 135 cases, spreading across several districts, including Soc Son, Me Linh, Chuong My, Dong Da, Thanh Tri, Dong Anh, and Ba Vi.
Nguyen Huong Giang, a doctor working in the pediatrics department of Thanh Nhan Hospital, revealed that the hospital was typically admitting up to 25 pediatric patients each day, with the number of hospitalised cases accounting for 60%.
Fortunately, no deaths have been recorded so far.
She noted that the rapid increase in number of HFM infections is inevitable due to children going back to school after the COVID-19 pandemic.
According to information given by health experts, the disease is particularly common among young children and is typically transmitted through the gastrointestinal tract, thereby making it important for children and their caregivers to practice good personal hygiene.
Patients should be hospitalised in the event that they suffer from a high fever which cannot be reduced by using paracetamol, or they vomit, suffer from convulsions, or an increased heart rate.
Furthermore, infected child should not go to school for at least 10 days in order to avoid spreading the disease to others.
The viral illness commonly afflicts children under the age of five, with there being no vaccine or specific treatment.
To reduce the risk of catching the virus, heath experts have recommended that both children and adults frequently wash their hands often with soap and water throughout the day, as well as disinfect surfaces which are often touched such as toys and doorknobs.