Hanoi has 13 communes meeting advanced criteria for new-style rural areas
Thursday, 09:55, 13/08/2020
Hanoi now has 13 communes meeting advanced criteria for new-style rural areas, up two communes compared to the end of 2019, according to the city's coordinating office for the new-style rural area programme.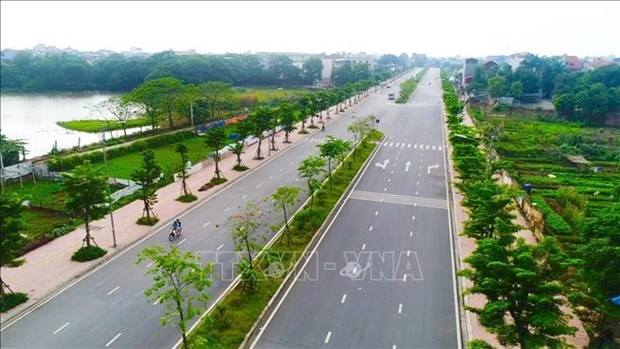 Two more communes have also been recognized as new-style rural areas this year, bringing the total number of rural communes won the title to 355 out of the 382 rural communes in the capital city.

In addition, six rural districts have been recognized as new-style rural areas so far, which are Dan Phuong, Dong Anh, Thanh Tri, Hoai Duc, Quoc Oai and Gia Lam.

Two communes, Dan Phuong (Dan Phuong district) and Hong Van (Thuong Tin district), have been selected to pilot the building of model rural areas.

The city aims to have all rural communes win the title by 2021, and all districts recognized as new-style rural areas by 2025.

Building new-style rural areas is a long-term task without a final goal, Vice Secretary of the municipal Party Committee Ngo Thi Thanh Hang said.

Since 2016, the city has mobilized around VND56.5 trillion (US$2.43 billion at current exchange rate) for the new-style rural area building programme. The sum included VND4.81 trillion coming from other sources than the State budget.

The national target programme on building new-styled rural areas was initiated by the Government in 2010 with the aim of developing rural regions. The list of criteria includes the development of infrastructure, the improvement of production capacity, environmental protection, and the promotion of cultural values.