Hanoi-based apartment block, Dong Trieu town in Quang Ninh put into lockdown
Friday, 18:28, 29/01/2021
VOV.VN - Thousands of residents living in T6 apartment block of Times City urban area in Hanoi were swiftly placed into lockdown on January 29 after one person who resides in the complex tested positive for the novel coronavirus (COVID-19).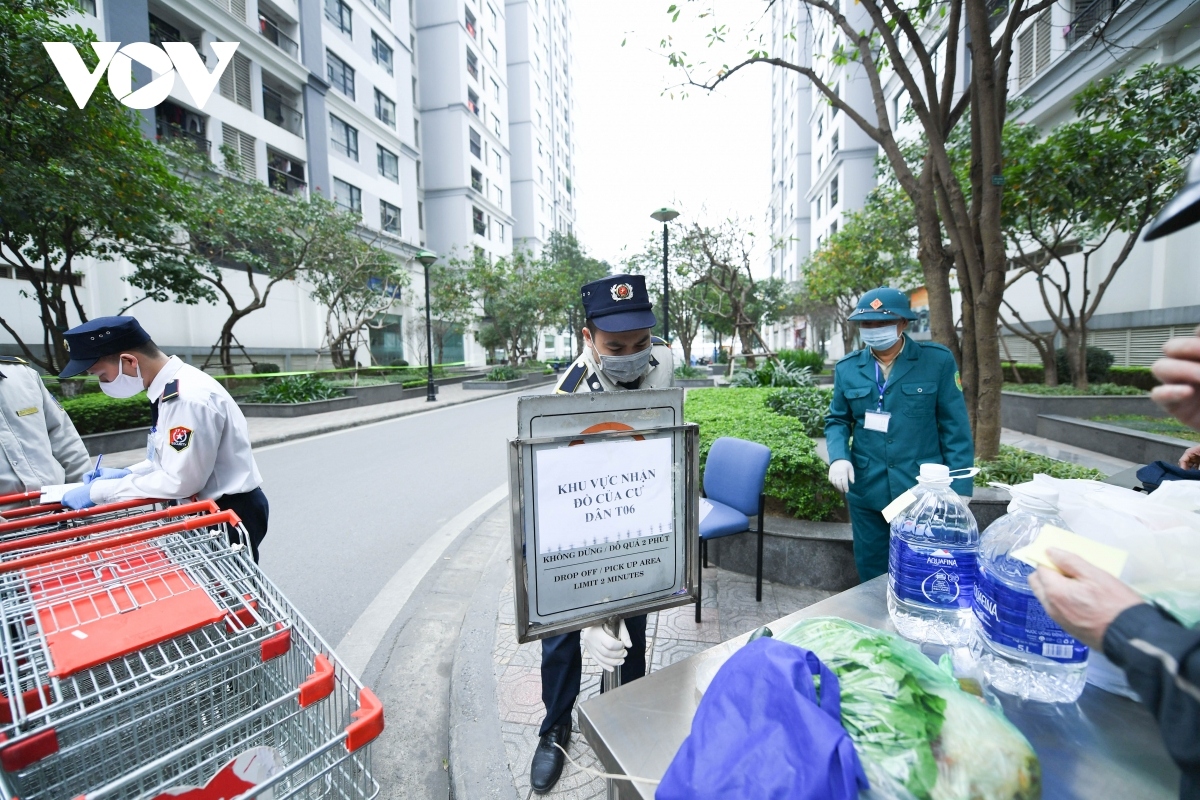 Do Phuong Nga, chairwoman of the Vinh Tuy ward People's Committee in Hai Ba Trung district, said that local authorities have moved to rapidly take epidemic preventive measures in the T6 tower block, while asking all residents to stay indoors in an effort to limit the spread of the pandemic.
According to details released by the Hanoi Centre for Disease Control, a 54-year-old woman visited patient No.1553's house and came into close contact with the mother of the patient, who is a security worker at Van Don International Airport in Quang Ninh province and was confirmed to have tested positive for COVID-19 on January 28.
Following this she reportedly went to pick up her grandchild from Vinschool, purchased medicine at Duc Lan drugstore in T7 tower block, before going shopping in Vincom Mega Mall Times City.
The morning of January 29 saw health workers urgently disinfect the entire building, with local residents required to fill in medical declarations, while also taking drastic preventive measures in an effort to halt the spread of the epidemic.
As part of containment efforts, lots of people came to provide basic necessities for residents inside the apartment block.
 "The temporary lockdown aims to conduct an epidemiological investigation with the lockdown period being lifted depending on the developments of the epidemic," said Nga.
Elsewhere, the northern province Quang Ninh has also adopted blockade measures as of 12 a.m. on January 29 for Binh Duong commune of Dong Trieu town.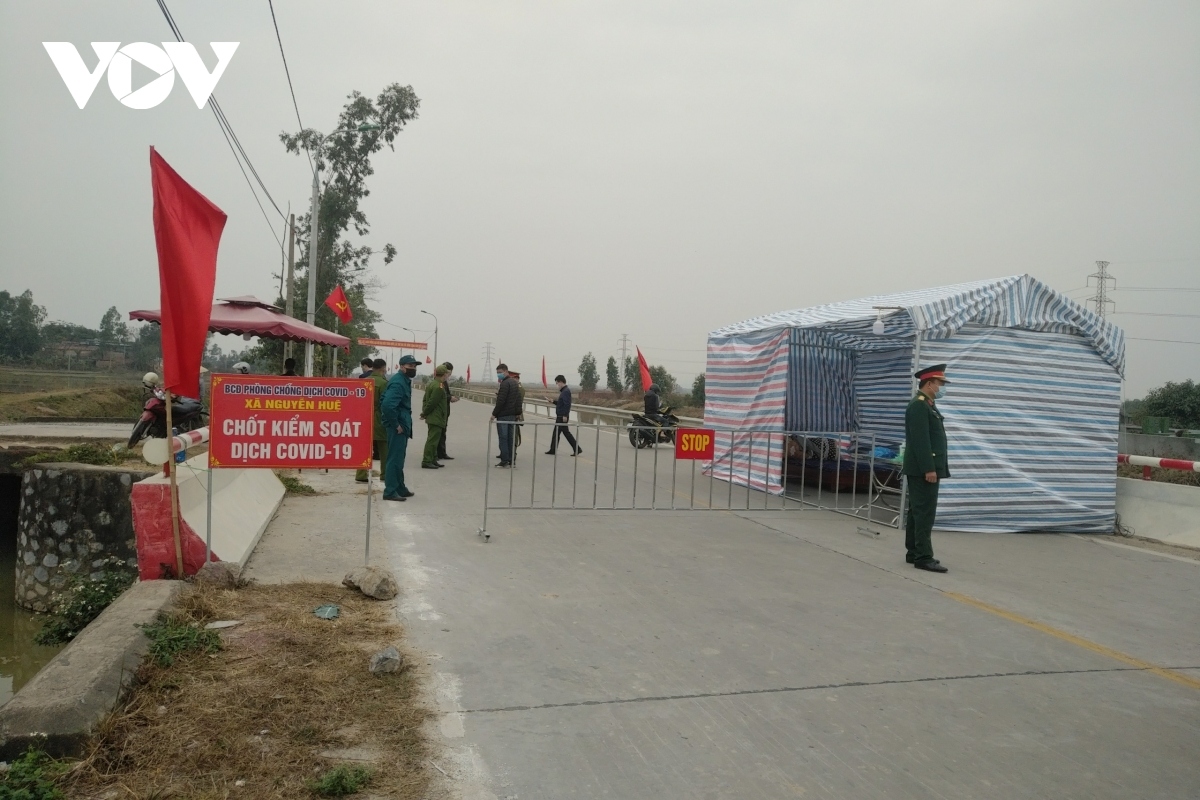 This follows Dong Trieu town which borders Chi Linh city in the northern province of Hai Duong recording an additional positive case within the community.
As a means of quickly stamping out the epidemic and preventing it from spreading on a large scale, local authorities have imposed a lockdown order for Binh Duong commune, with neighbouring communes such as Thuy An, Nguyen Hue, Viet Dan, and An Sinh all anticipated to adopt similar blockade measures in the near future.
The Ministry of Health reported on the morning of January 29 the discovery of a further nine community-associated cases, with one in Hai Phong, one in Bac Ninh, two in Quang Ninh, four in Hai Phong, and one in Hanoi.
Both patients from Hai Phong and Bac Ninh have addresses in the northern province of Hai Duong and are epidemiology linked to an outbreak in Chi Linh city in Hai Duong, currently the nation's largest COVID-19 hotspot.
As of 6 a.m January 29, the country registered a total of 786 COVID-19 cases within the community, in addition to 865 imported cases.