Gov't requests probe into karaoke bar fire cause that kills 3 firefighters
Tuesday, 10:29, 02/08/2022
VOV.VN - Permanent Deputy Prime Minister Pham Binh Minh has requested the Ministry of Public Security and the Hanoi administration to identify the cause of a blaze that ravaged a 6-storey karaoke parlor and killed three firefighters in the capital on August 1.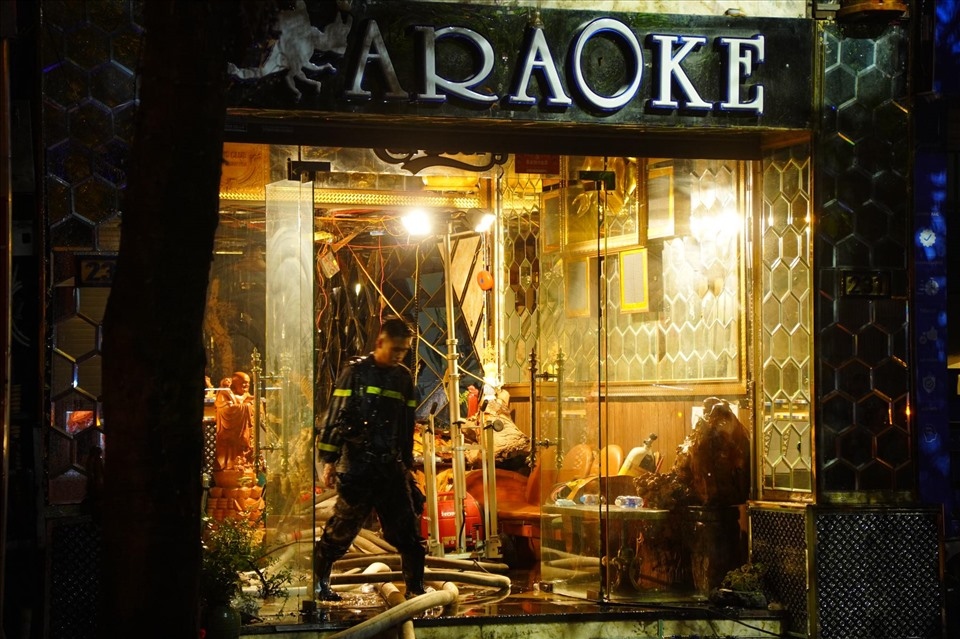 The fire took place at noon at ISIS karaoke parlor on Quan Hoa Street in Hanoi's Cau Giay District.
Firefighters were mobilized to put out the blaze, and three of them were reportedly trapped inside the burning building after a staircase collapsed. They had rescued eight people before they sacrificed their lives.
The fire was completely extinguished by 6:45 p.m.
According to preliminary reports, the fire was caused by a welding machine used to repair the parlor.
Any violations must be handled stringently in accordance with law, the Deputy PM ordered.
On behalf of the Government, the Deputy PM sent condolences to families of the deceased and requested Hanoi to take prompt assistance for the deceased and address the consequences of the blaze.
Upon hearing the news, President Nguyen Xuan Phuc also extended his deepest condolences to the People's Police force and families of the three firefighters.