Four reasons behind fresh wave of COVID-19 infections in Vietnam
Wednesday, 12:28, 05/05/2021
VOV.VN - Tran Van Son, Minister-Chairman of the Government Office, has revealed four key reasons why Vietnam could potentially face a fourth wave of novel coronavirus (COVID-19) infections.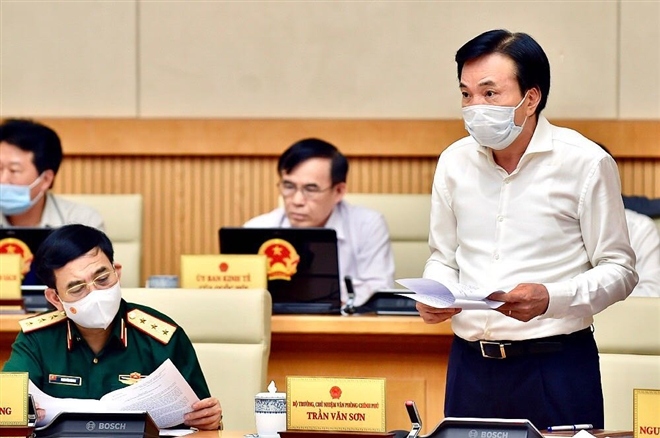 The primary reason for the latest rise in cases is due to quarantine violations occurring among legal entrants.
Son said a number of foreign experts and repatriated Vietnamese citizens have violated their quarantine regulations, referring to two recently-detected Vietnamese and Chinese infections.
Both cases had completed the mandatory quarantine period, but instead of self-isolation at home for another 14-days according to COVID-19 rules, they had traveled to various localities and met a lot of people, transmitting the virus onto dozens of people nationwide.
Secondly, acts of illegal entry pose a potential threat of virus resurgence and spreading in Vietnam. The past weeks has seen Vietnamese and Chinese citizens illegally cross the border into Vietnam, and some of them have been diagnosed with the SARS-CoV-2 virus.
The negligence of quarantine facilities can also be considered a factor in the rise in COVID-19 cases. According to Son, when people complete their 14-day quarantine period, the facilities must then hand individuals over to local management agencies in order to continue monitoring their health status. However, the rule has not been strictly observed locally.
Last but not least, local people show complacent attitude to the recurrence of the virus following weeks without new COVID-19 cases detected in the community. People can be seen gathering in large crowds in public, often without masks, and dropping their guard in general.
During a meeting recently held in Hanoi, Son stressed the importance of tightening controls of immigration and quarantine. He proposed that five ministries of foreign affairs, national defense, public security, health, and transport, work closely together to control the entry of Vietnamese nationals and foreign nationals from overseas.
According to the official, the Government will consider the Ministry of Health's proposal regarding extending the quarantine time beyond the current mandatory 14-day period at quarantine facilities.