First heat wave to bake northern, central Vietnam next week
Sunday, 15:46, 24/04/2022
VOV.VN - The northern and central regions of Vietnam are expected to endure the first heat wave of this summer next week, with daytime temperatures to hit a record high of 39°C in some areas, according to national weather forecasters.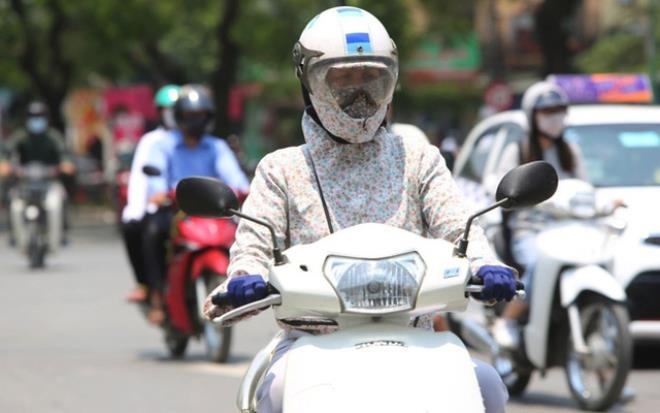 The National Centre for Hydro-Meteorological Forecasting (NCHMF) reported a cold air has weakened for the past few days, paving the way for a western low pressure area to develop and expand to the east.
The hot air is anticipated to affect the western region on April 25 before moving to the east and intensifying in the central region, with records falling in the western part of north and north-central areas.
Daytime temperatures in the western part of the northern region will rise quickly, ranging from 35 - 37°C.
The intense heat is expected to build up in the coming days, prompting the NCHMF to issue excessive heat watches and warnings throughout mountainous areas of the north-central region as daytime temperatures are set to go up to 39°C and beyond.
In Hanoi capital, the hot pattern will cause daytime temperatures to rise to 35-36°C and humidity to fall to 50-60%. The time when the temperature is above 35°C will last for 13 to 16 hours.
This is the first heat wave of this summer and is expected to last for several days.