Digital transformation sees remarkable progress in wake of COVID-19
Tuesday, 13:22, 25/01/2022
Digital transformation saw a remarkable progress last year, with awareness of this regard among State agencies, businesses and people significantly improving, according to Deputy Minister of Information and Telecommunications Nguyen Huy Dung.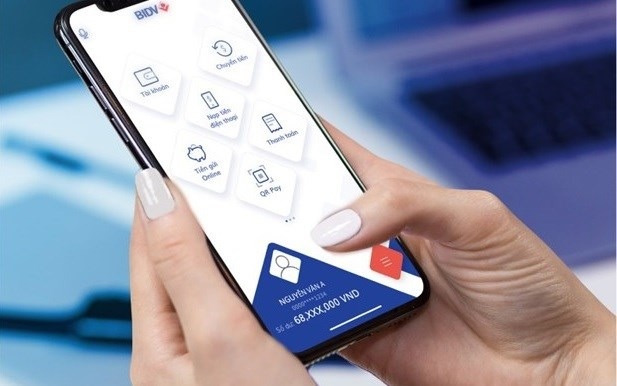 Digital transformation has become a trend in the wake of COVID-19, Dung said, it is a new engine driving the country's socio-economic development and facilitating virus response and economic recovery.

Digital technology has found its way into every governmental, economic and social activity, he noted.

In Da Nang, people can register for electricity supply and pay power bills with smart phones. Village chiefs in Lang Son become heads of community-based technology groups who teach the villagers how to develop a digital shop on e-commerce platforms, helping raise sales of agricultural products by 174 times. In Quang Ninh, the chairman of the provincial People's Committee can check progress of public administrative services delivery from his office through a digital system.

At an early stage, the national digital transformation and the journey towards a digital economy and society still have a long way to go. Every people, every business is increasingly aware of how digital technologies are making profound changes in all areas, particularly in the delivery of public administrative and healthcare services, said Nguyen Van Khoa, Chairman of the Vietnam Software Association (VINASA).

The national portal for public administrative services have become operational for over a year, with nearly 3,000 services made available. The remote medical consultation and support network Telehealth connecting around 1,000 clinics nationwide has bridged the gap in service quality among regions and reduced overloads at centralized hospitals. Many hospitals now provide digital health records, remote health services and e-payments.

Do Cong Anh, Director of the Ministry of Information and Telecommunications' Information Technology Application, emphasised that it is not only about technology and equipment but also regulatory frameworks, policies, awareness and personnel.
Technology only contributes some 20% to an organisation's successful digital transformation while the remaining 80% depends on its awareness and how its personnel translate digital plans into reality, according to Anh.

By 2030, Vietnam sets to develop a e-government and digital economy which contributes around 30% to the GDP. The country also aims to be among the top 50 countries in e-government development and the third in ASEAN by the end of this decade.