Detecting source of COVID-19 infections in Ha Nam and Vinh Phuc
Tuesday, 18:03, 04/05/2021
VOV.VN - The Ministry of Health announced a report on May 4 detailing the outbreaks detected in the northern provinces of Ha Nam and Vinh Phuc during a meeting of the National Steering Committee for COVID-19 Prevention and Control, with a focus on the COVID-19 cases involving Chinese experts.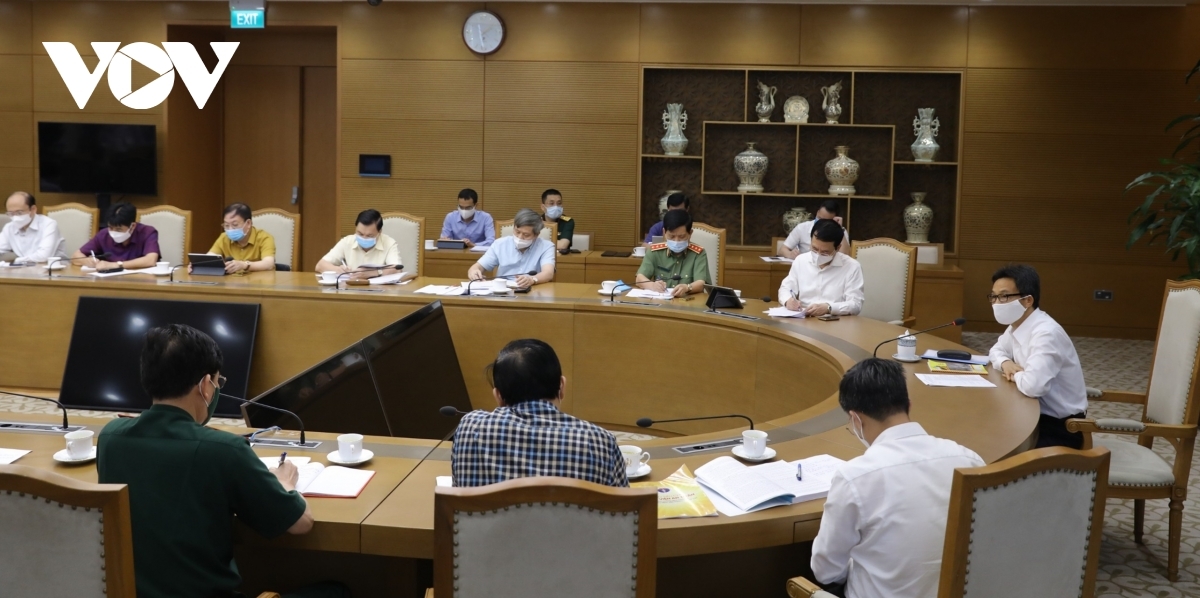 Dang Quang Tan, director of the Preventive Medicine Department under the Ministry of Health, stated that on May 4 an outbreak in Ha Nam had led to a total of 20 active cases, including 14 cases in Ha Nam province. This is in addition to one case in Ho Chi Minh City, three in Hanoi, and two in in Hung Yen, all of which can be traced to the original case involving a man from Ha Nam who had previously returned from Japan and tested positive after completing his two-week quarantine in Da Nang.
With regard to the outbreak in Vinh Phuc, as of May 4 there have been a total of 15 positive cases relating to a group of Chinese experts, including 14 detected in Vinh Phuc, of which nine cases are associated to the karaoke bar Sunny Club, whilst five are linked to Hoa Sen health care centre.
From this outbreak, a further case was detected in Hanoi and is epidemiologically related due to sitting close to two Chinese experts on flight VN160 from Da Nang to Hanoi on April 29.
According to a report compiled by the Ministry of Health, the source of infection for the group of Chinese experts is suspected to be a group of Indian experts who were quarantined at the same Nhu Nguyet 2 hotel in the northern province of Yen Bai.
On April 17, a total of four people from the Indian group who were isolated at the hotel were detected to be positive for the SARS-CoV-2 virus. Also at the quarantine hotel, one member of staff was confirmed to have tested positive for SARS-CoV-2 on April 26.
During the course of the meeting, the Ministry of Health requested that the Steering Committees for COVID-19 Prevention and Control in provinces and cities move to intensify controls on illegal entry into the country, as well as the process of receiving and controlling people after a concentrated isolation period. Moving forward, it will be imperative to raise the level of responsibility in relation to pandemic prevention and control.