Denmark assists Vietnam to improve quality of official statistic
Saturday, 01:57, 27/11/2021
Denmark will support Vietnam with about US$1 million to carry out a project on improving the quality of official statistics.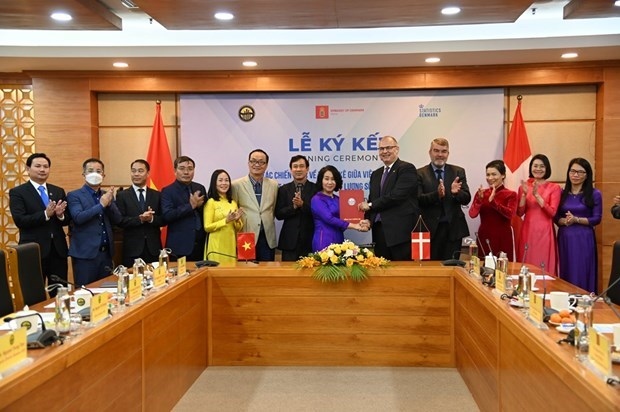 The General Statistics Office (GSO) of Vietnam and Statistics Denmark signed the project agreement via videoconference on November 26.

The 30-month project will focus on using administrative data for producing population, migration, and education statistics; and optimising chances for using big data to produce statistics and build the first economic - environmental accounting system for Vietnam.

GSO General Director Nguyen Thi Huong pledged close cooperation with Vietnamese ministries, sectors, and Statistics Denmark to carry out the project successfully.

Danish Ambassador to Vietnam Kim Højlund Christensen said Statistics Denmark will work closely with the GSO and relevant ministries and sectors in Vietnam to share knowledge and experience.

Meanwhile, Director General of Statistics Denmark Birgitte Anker expressed her hope for effective cooperation with the GSO, and that this partnership will provide more information about the Vietnamese society, serving as a basis for making evidence-based decisions and monitoring international agenda like the Sustainable Development Goals (SDGs).

Since 2015, the two countries have signed strategic sector cooperation programmes in the fields of health care, education, food safety, and recently statistics with a view to promoting sustainable and responsible growth, employment, and prosperity in Vietnam.

Under those programmes, governmental agencies of Denmark have set up partnerships with Vietnamese ministries and sectors to share knowledge and experience related to priority issues and matching demand in Vietnam.